new york city department of transportation pothole blog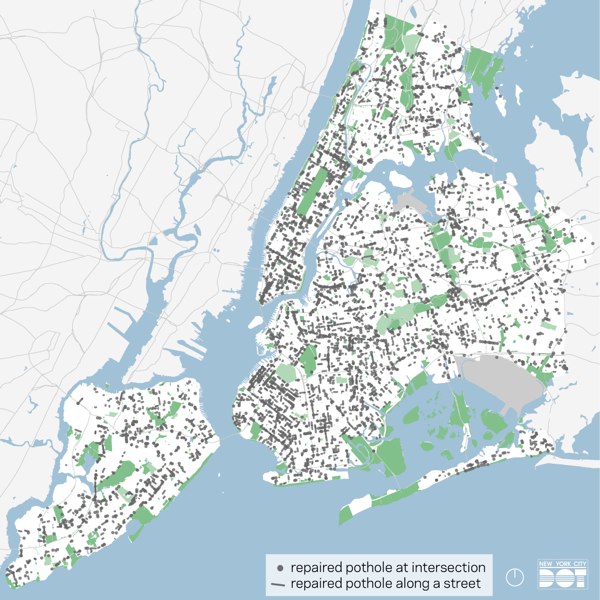 All the potholes fixed in the last month, from January 16 to February 15
the daily pothole features daily counts of potholes fixed and lots of action shots of potholes getting repaired. potholes.
tags:
city
maps
new york city
NYC
roads
urban
No Responses to "new york city department of transportation pothole blog" | Skip to comment form
RICHARD FEIN Says:
March 1st, 2011 at 8:56 pm

IN THE CITY, ON EAST 67 STREET, BETWEEN 1ST AND 2ND AVE IS FULL OF POTHOLES. THERE'S A SCHOOL AND THE RED CROSS ON THIS BLOCK AND IT HAS BEEN TERRIBLE FOR A LONG TIME
PLEASE,PLEASE FIX THIS STREET.
RICHARD FEIN
Written by admin (contact).
It was written on February 18th, 2011 at 4:39 pm
Filed in the Category map, urban