March 6th, 2012 at 5:30 pm.
0 comments
.
These blankets are layered with irony: a digital photographic image, made with an intentionally broken (rewired) camera, is mechanically woven or knit into a photoblanket, an object commonly advertised as a kitsch memento. In this project, a keepsake for cherishing one's memories now becomes a platform for fashioning corrupted memory, the cold logic of digital systems into soft, warm blankets.
---
March 4th, 2012 at 6:35 pm.
1 comment
.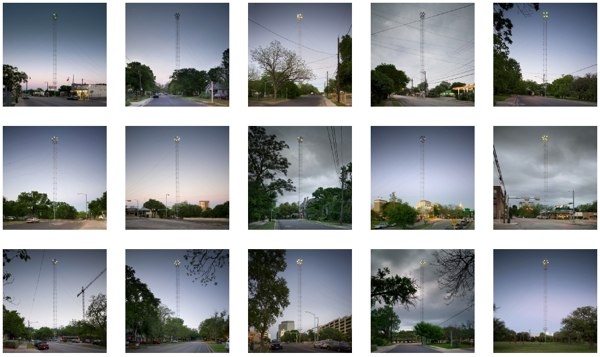 Moonlight Towers by Andy Mattern
These Moonlight Towers were installed in Austin Texas in 1894 to provide street lighting over a wide area. You can visit all 14 that are still standing.
---
[ iamtheweather powered by Wordpress And is definitely Not Plastic Bag ]