In the Category urban
---
Posted May 2nd, 2012 at 11:07 am. There
are 0 comments
.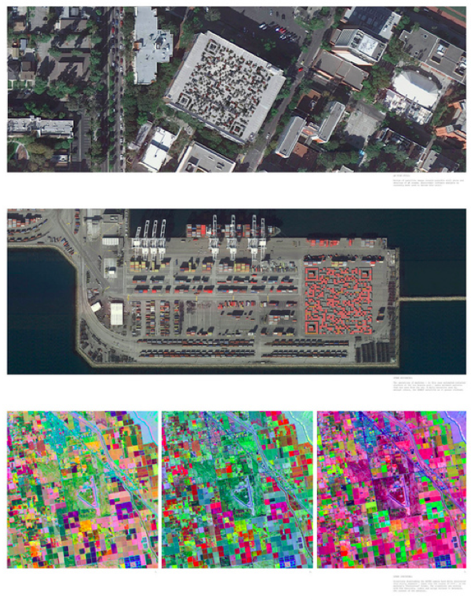 In the second proposal, Skynet — an extraterrestrial orbital satellite platform — finds QR codes in the landscape of earth. The QR codes embed stories and films that the satellites share with one another. Over time, as they see the same films over and over again and become bored — they begin to look for QR codes elsewhere, perhaps interpreting barcode-like structures in the landscape at different wavelengths — for instance an infrared folliage rendering may appear to contain QR codes. They seek out new films in this way, perhaps even instructing terrestrial machines, such as the cranes at loading docks or tractors in large farm fields, to construct new QR codes containing new cinema and stories.
Cranes writing stories embedded in QR codes for satellites will occupy my thoughts all day.
---
Posted March 4th, 2012 at 6:35 pm. There
is 1 comment
.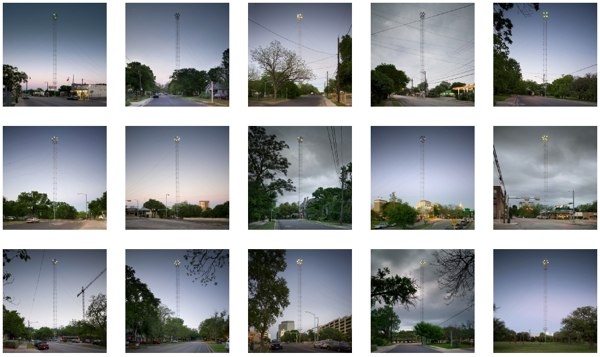 Moonlight Towers by Andy Mattern
These Moonlight Towers were installed in Austin Texas in 1894 to provide street lighting over a wide area. You can visit all 14 that are still standing.
---
Posted February 20th, 2012 at 4:50 pm. There
are 0 comments
.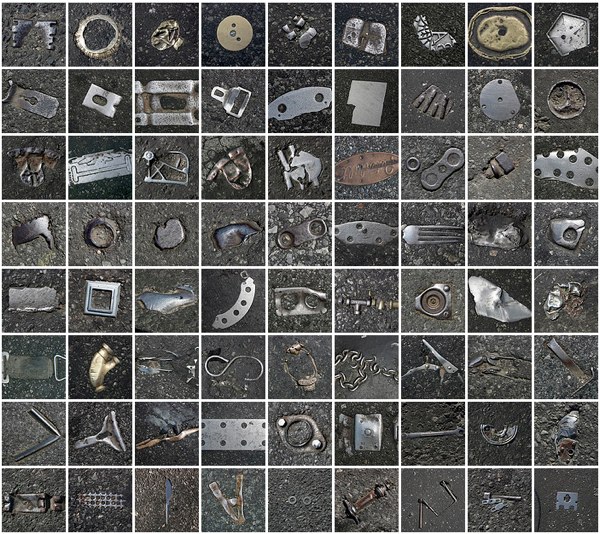 great flickr set from Mike Mission
---
Posted June 22nd, 2011 at 10:38 am. There
are 0 comments
.
NSKYC displays the average color of the New York City sky, updated every 5 minutes. Cloudy and rainy today.
---
Posted February 18th, 2011 at 4:39 pm. There
are 0 comments
.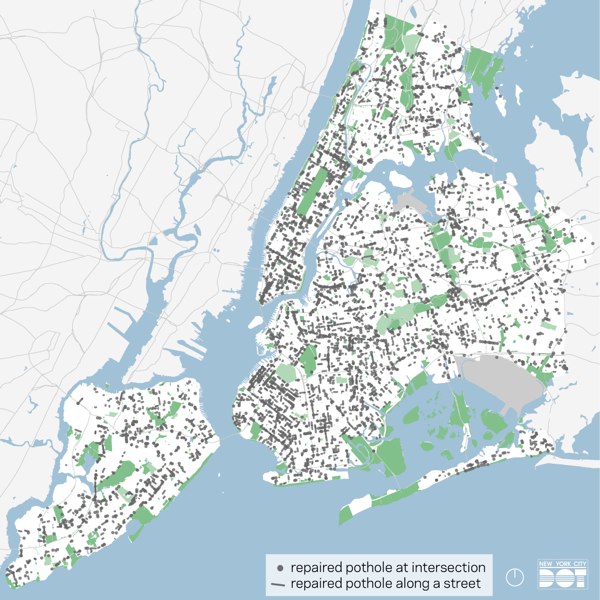 All the potholes fixed in the last month, from January 16 to February 15
the daily pothole features daily counts of potholes fixed and lots of action shots of potholes getting repaired. potholes.
---
Posted February 4th, 2011 at 1:22 pm. There
are 0 comments
.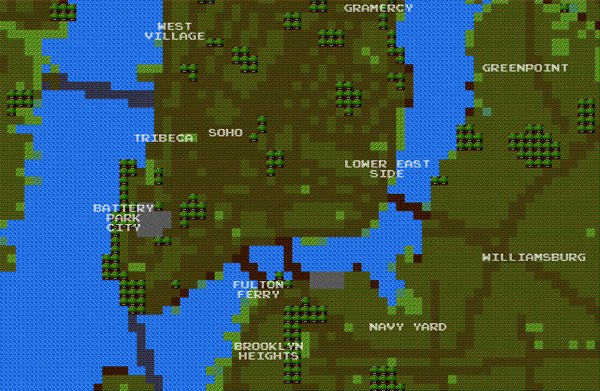 8-bit City is an awesome Kickstarter funded project by Brett Camper. Videogame graphic inspired slippy maps built on top of Openstreetmap data.
The 8-Bit Cities project, which started with 8-Bit NYC, is an attempt to make the city feel foreign yet familiar, smashing together two culturally common models of space: the lo-fi overhead world maps of 1980s role-playing and adventure games, and the geographically accurate data that drives today's web maps and GPS navigation. I hope to evoke the same urge for exploration, abstract sense of scale, and perhaps most importantly unbounded excitement that many of us remember experiencing on the Nintendo Entertainment System, the Commodore 64, or any other number of 8-bit microcomputers. Maps offer us visual architectures of the world, encouraging us to think about and interact with space in particularly constrained ways. Take some time to think about your surroundings a little differently. Set out on a quest. Be an adventurer
---
Posted December 23rd, 2010 at 10:42 am. There
are 0 comments
.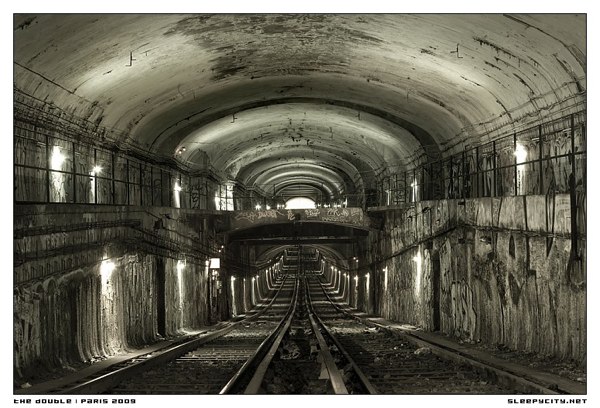 Back in October 2007 sometime after midnight and before the first trains rolled into regular service, qx and I took our first timid steps onto the tracks of the Paris metro. With more nervousness and care than I'd like to admit we gingerly stepped down between the metal rails just off the end of a platform wondering what madness had possessed us to do so. We'd never done Metro like this before and this scary new world was full of elements we didn't understand at all. Looking at every rail critically working out which carried the power, asking ourselves so many questions: how far could the electricity arc, would that even happen, could the cameras on the platform see us, did security wait in the tunnels after hours, were there any trains after service, if so how fast did they go, did anyone live in the tunnels, would we encounter writers? We'd heard lots of stories about RATP security forgoing the usual legal punishments and simply beating up those found in the tunnels and kicking them out onto the street. We weren't packing paint but would that matter?
Sleepycity's travelogue from an illicit exploration of the Paris Metro.
---
Posted November 2nd, 2010 at 3:25 pm. There
are 0 comments
.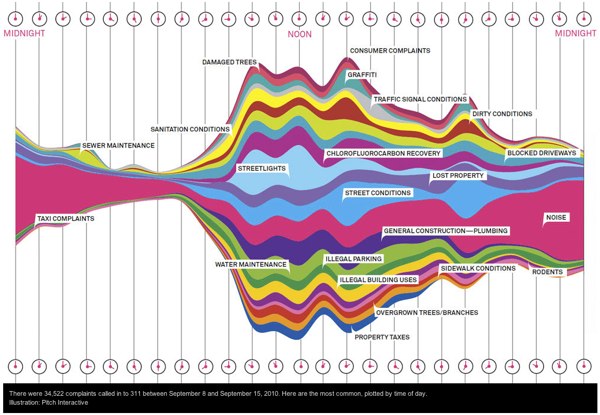 Wired Magazine's graph of one week of 311 Calls
311 provides a pool of data that can get turned into usable intelligence, "a crowdsourced metropolis"
---
Posted May 21st, 2010 at 12:14 pm. There
are 0 comments
.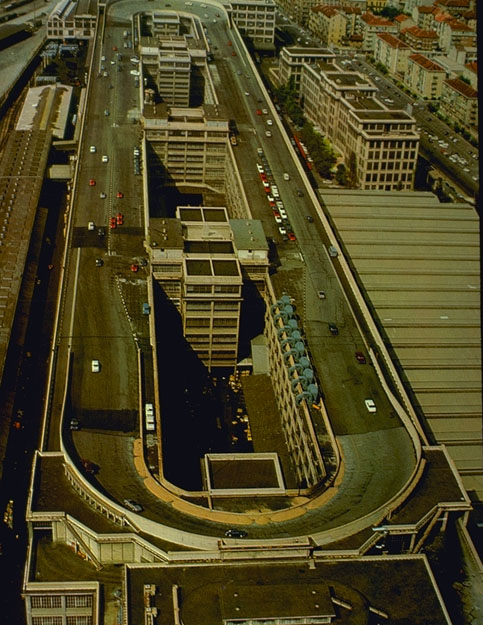 Fiat Automobile's Lingotto Factory in Turin Italy.
---
Posted May 18th, 2010 at 11:57 am. There
are 0 comments
.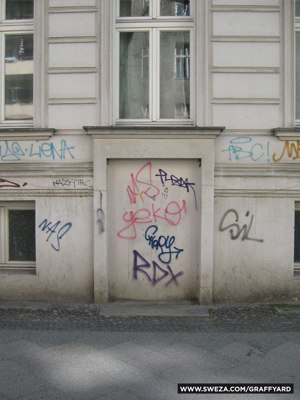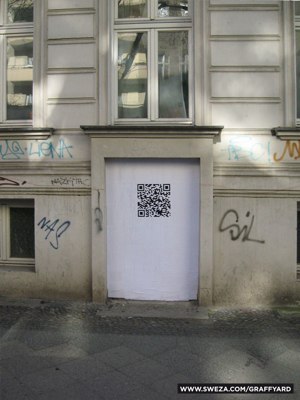 graffyard makes past graffiti made visible after it has been cleaned up.
It's a nice example of encoding the visual history of the city onto itself. One can imagine a future where city walls have a secondary digital presence and all advertising, graffiti and signage takes place via a persistent visual augmented reality system. The city becomes a contiguous blank canvas, a physical platform encoded with embed tags for the reality we want to see. Maybe.
---
[ iamtheweather powered by Wordpress And is definitely Not Plastic Bag ]