August 29th, 2011 at 11:03 am.
0 comments
.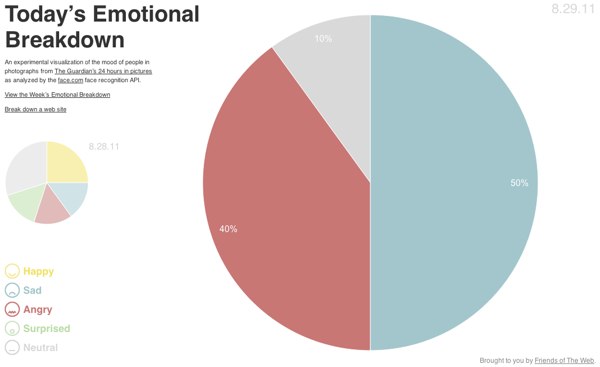 An experimental visualization of the mood of people in photographs from The Guardian's 24 hours in pictures as analyzed by the face.com face recognition API.
You can also get a 'breakdown' of any url with photos
---
August 8th, 2011 at 10:19 am.
0 comments
.
consoles + collection = consollection
---
[ iamtheweather powered by Wordpress And is definitely Not Plastic Bag ]