December 31st, 2010 at 6:49 pm.
0 comments
.
Besides Jersey City, NJ (Home) & New York City, NY (Work) I visited 18 cities in 2010
Killington, Vermont
Kitzbuhel, Austria
Munich, Germany
Los Angeles, CA
Wilmington, VT
Montreal, Canada
Buffalo, NY
Piseco, NY
Lagos, Portugal
Monte Gordo, Portugal
Granada, Spain
Gibraltar, UK
Seville, Spain
Gafanha da Encarnacao, Portugal
Orense, Spain
Lisbon, Portugal
London, UK
Phoenicia, NY
---
December 23rd, 2010 at 10:42 am.
0 comments
.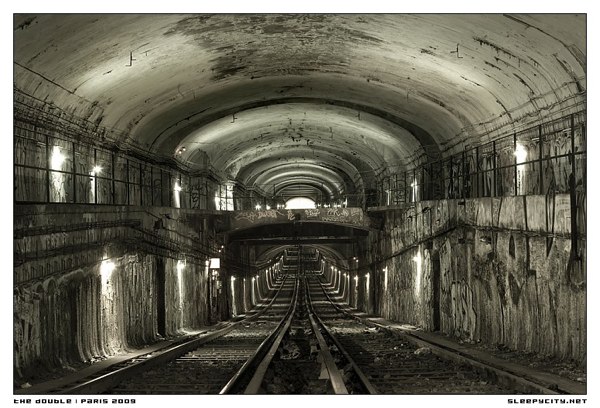 Back in October 2007 sometime after midnight and before the first trains rolled into regular service, qx and I took our first timid steps onto the tracks of the Paris metro. With more nervousness and care than I'd like to admit we gingerly stepped down between the metal rails just off the end of a platform wondering what madness had possessed us to do so. We'd never done Metro like this before and this scary new world was full of elements we didn't understand at all. Looking at every rail critically working out which carried the power, asking ourselves so many questions: how far could the electricity arc, would that even happen, could the cameras on the platform see us, did security wait in the tunnels after hours, were there any trains after service, if so how fast did they go, did anyone live in the tunnels, would we encounter writers? We'd heard lots of stories about RATP security forgoing the usual legal punishments and simply beating up those found in the tunnels and kicking them out onto the street. We weren't packing paint but would that matter?
Sleepycity's travelogue from an illicit exploration of the Paris Metro.
---
December 21st, 2010 at 11:07 am.
0 comments
.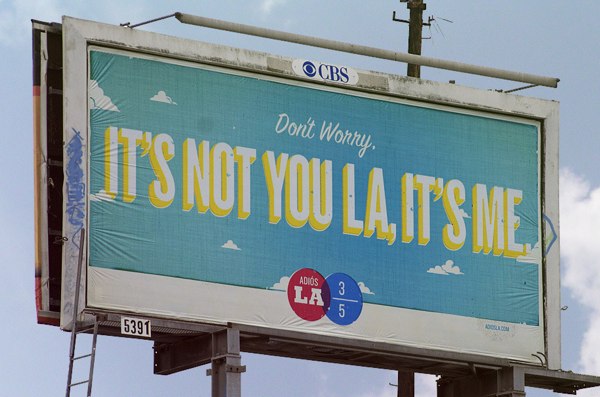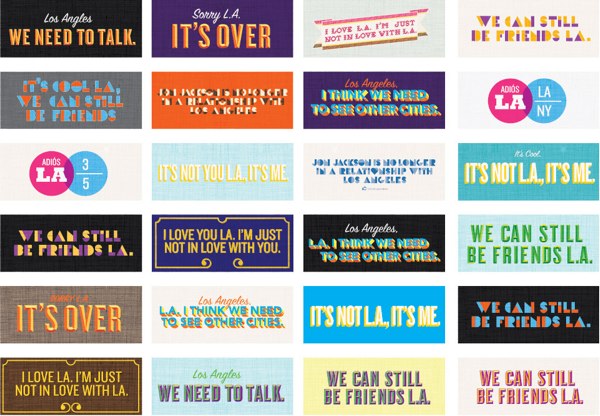 Designer Jon Jackson is moving cross country to take a new job in NY. Rather than slip away under the cover of the night he said, Adios LA, with five public billboards.
---
December 13th, 2010 at 4:47 pm.
0 comments
.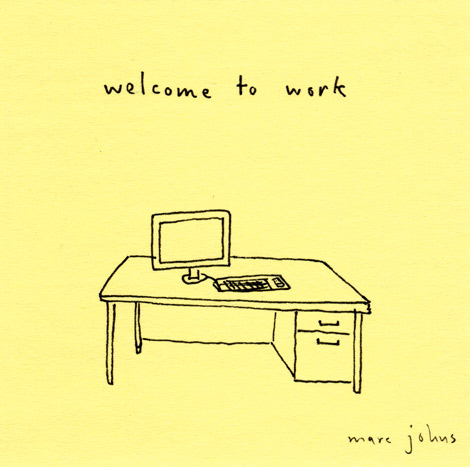 Post it drawings about management by Marc Johns
Included in an exhibition with the theme of Manager in Zurich
---
December 13th, 2010 at 12:52 pm.
0 comments
.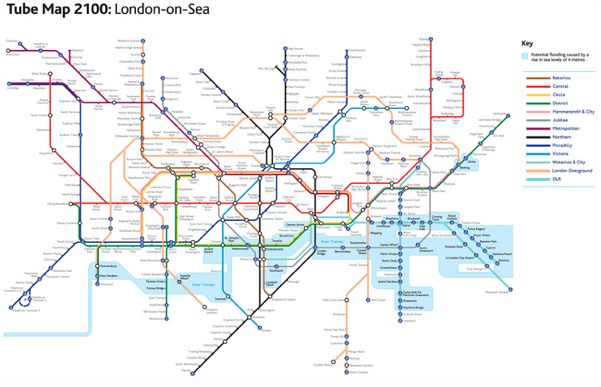 Practical Action has a slightly modified London tube map showing the impact of rising sea levels predicted for the the year 2100.
via bldgblog
---
December 3rd, 2010 at 5:33 pm.
0 comments
.
Check out that sweet 'other' view option window in the upper right.
via 41 latitude
---
December 2nd, 2010 at 3:22 pm.
0 comments
.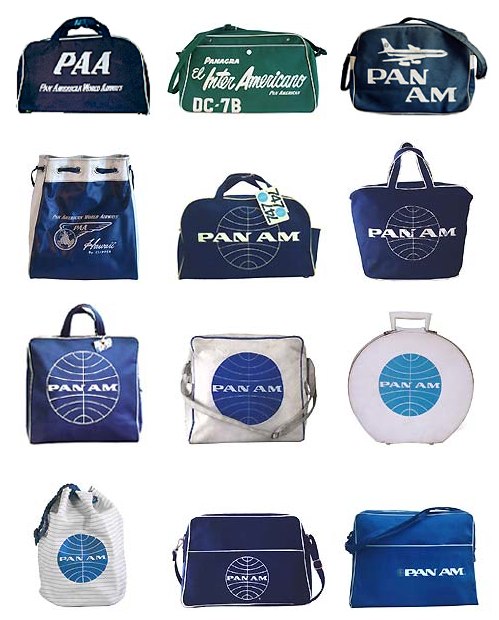 Check out the Airline Bag Lounge at Troyland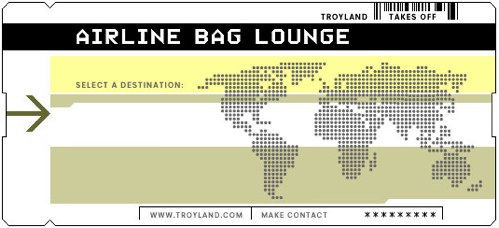 ---
December 2nd, 2010 at 10:42 am.
0 comments
.
via kottke
---
[ iamtheweather powered by Wordpress And is definitely Not Plastic Bag ]