Tagged with urban
---
Posted March 4th, 2012 at 6:35 pm. There
is 1 comment
.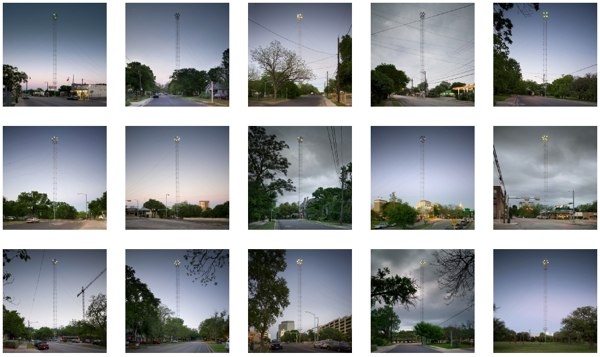 Moonlight Towers by Andy Mattern
These Moonlight Towers were installed in Austin Texas in 1894 to provide street lighting over a wide area. You can visit all 14 that are still standing.
---
Posted February 20th, 2012 at 4:50 pm. There
are 0 comments
.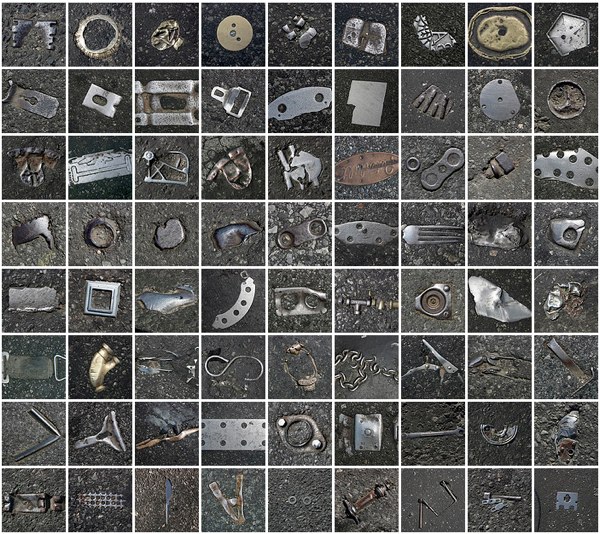 great flickr set from Mike Mission
---
Posted June 1st, 2011 at 10:53 am. There
are 0 comments
.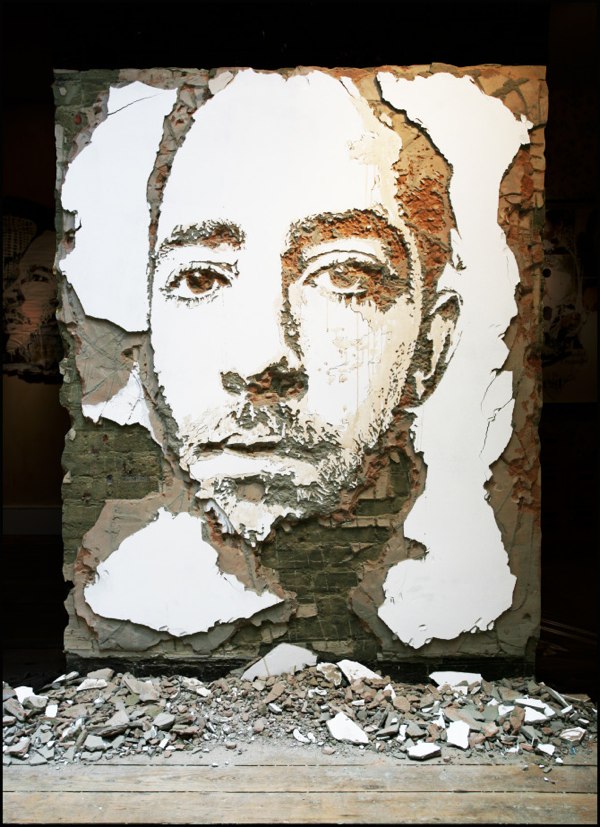 The wall as palimpsest, scraped away to reveal faces of the past hidden in the layers. wonderful work by the artist Alexandre Farto
---
Posted February 18th, 2011 at 4:39 pm. There
are 0 comments
.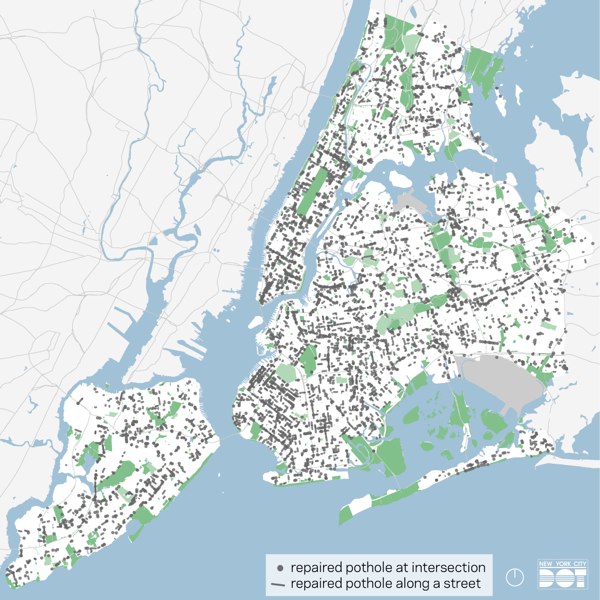 All the potholes fixed in the last month, from January 16 to February 15
the daily pothole features daily counts of potholes fixed and lots of action shots of potholes getting repaired. potholes.
---
Posted December 23rd, 2010 at 10:42 am. There
are 0 comments
.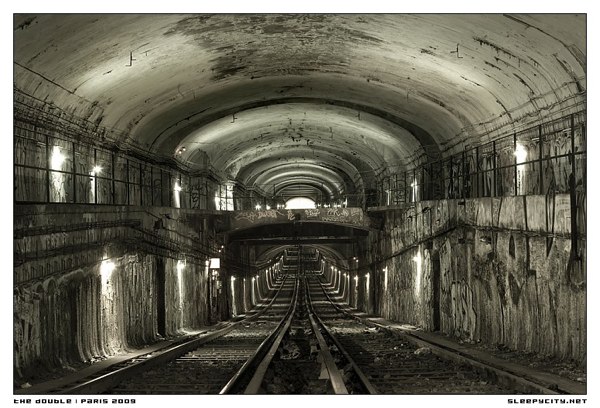 Back in October 2007 sometime after midnight and before the first trains rolled into regular service, qx and I took our first timid steps onto the tracks of the Paris metro. With more nervousness and care than I'd like to admit we gingerly stepped down between the metal rails just off the end of a platform wondering what madness had possessed us to do so. We'd never done Metro like this before and this scary new world was full of elements we didn't understand at all. Looking at every rail critically working out which carried the power, asking ourselves so many questions: how far could the electricity arc, would that even happen, could the cameras on the platform see us, did security wait in the tunnels after hours, were there any trains after service, if so how fast did they go, did anyone live in the tunnels, would we encounter writers? We'd heard lots of stories about RATP security forgoing the usual legal punishments and simply beating up those found in the tunnels and kicking them out onto the street. We weren't packing paint but would that matter?
Sleepycity's travelogue from an illicit exploration of the Paris Metro.
---
Posted December 21st, 2010 at 11:07 am. There
are 0 comments
.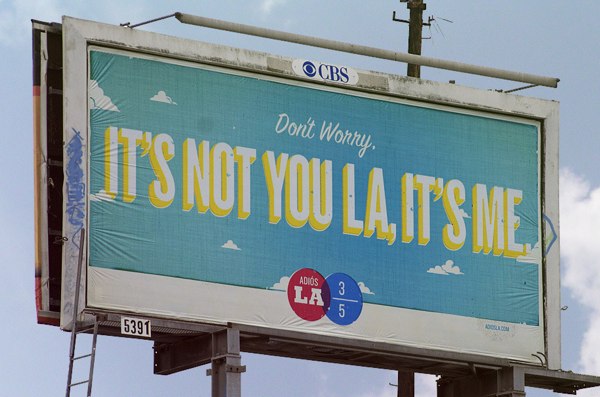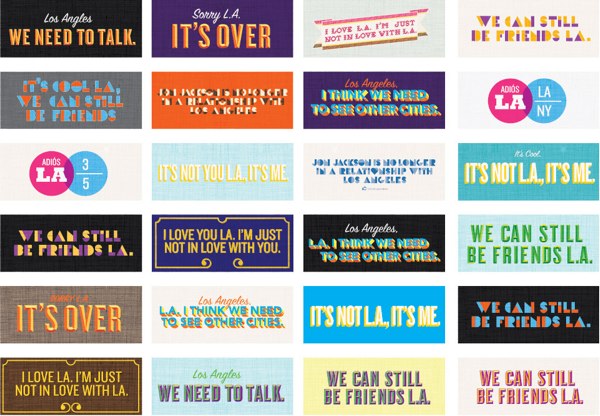 Designer Jon Jackson is moving cross country to take a new job in NY. Rather than slip away under the cover of the night he said, Adios LA, with five public billboards.
---
Posted November 2nd, 2010 at 3:25 pm. There
are 0 comments
.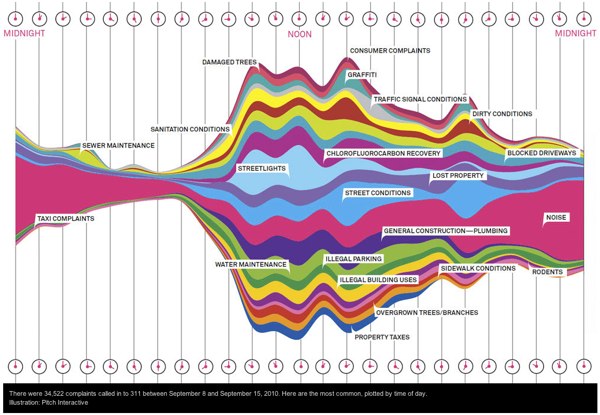 Wired Magazine's graph of one week of 311 Calls
311 provides a pool of data that can get turned into usable intelligence, "a crowdsourced metropolis"
---
Posted May 18th, 2010 at 11:57 am. There
are 0 comments
.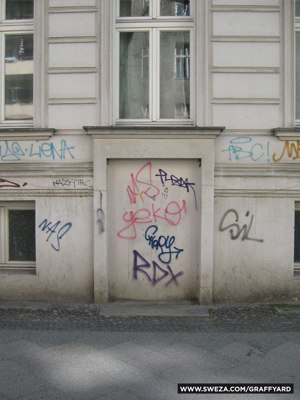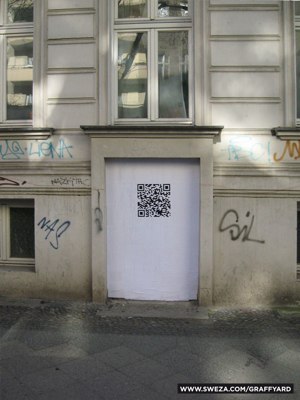 graffyard makes past graffiti made visible after it has been cleaned up.
It's a nice example of encoding the visual history of the city onto itself. One can imagine a future where city walls have a secondary digital presence and all advertising, graffiti and signage takes place via a persistent visual augmented reality system. The city becomes a contiguous blank canvas, a physical platform encoded with embed tags for the reality we want to see. Maybe.
---
Posted May 14th, 2010 at 1:58 pm. There
are 0 comments
.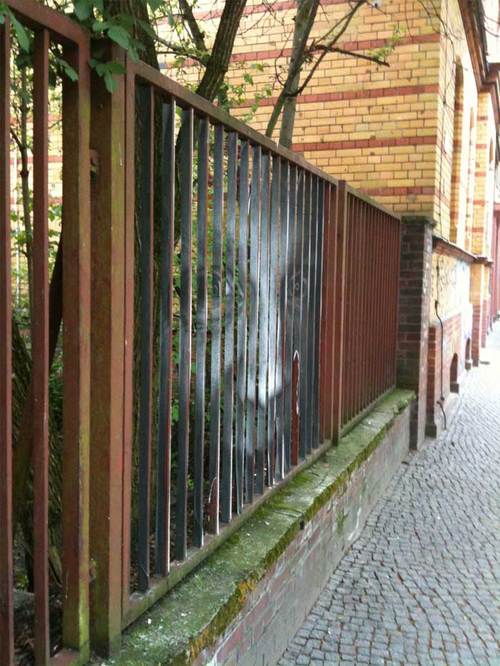 I couldn't love something like this more. Clever hidden in plain sight street art that creates a small moment of delight for the few people that catch a glimpse at the right time.
---
Posted October 14th, 2009 at 7:28 pm. There
are 0 comments
.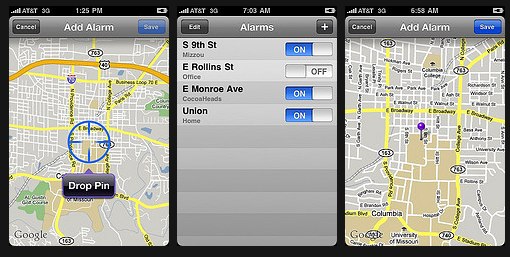 Proximity is a simple iPhone app that works as an alarm clock except the alarm is not set for a time but rather a location. It is aimed at commuters and others that end up sleeping while they are moving in some sort of transport. It is a great mobilization of two things that are usually understood as fixed: You sleeping in bed and your alarm clock on the bedside table are in a fixed location. A standard proximity sensor that is fixed in location sensing when moving things get closer than a pre-selected distance threshold.
I really like the transposition of a specific location where one would usually have a specific time, attaching an alarm to a where rather then a when. It is a bit of genius.
---
[ iamtheweather powered by Wordpress And is definitely Not Plastic Bag ]