In the Category internet
---
Posted September 20th, 2010 at 11:13 am. There
are 0 comments
.
a more open place by Phillip Maisel
---
Posted May 12th, 2009 at 11:07 am. There
are 0 comments
.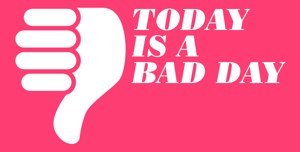 todayisa.com checks the weather, news stocks and other mystey stuff to determine is the day is goo, or bad. Also available in json, LOL, boolean or on twitter @todayisa
---
Posted April 14th, 2009 at 11:13 pm. There
are 0 comments
.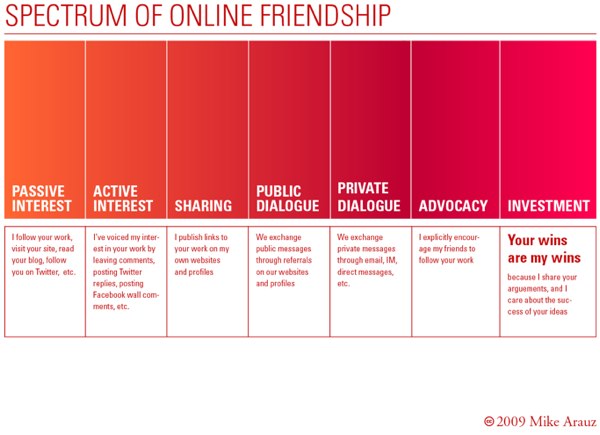 Digital technology has affected the number of relationships you can maintain, and the intimacy of those relationships, effectively enabling us to create fans who feel like friends.
Mike Arauz has some wonderful insights on what friendship means when your friends are from the internet. The interesting thing here is that friendships here need not be reciprical, and can exist more as a fan relationship.
In the digital world, none of these behaviors, even dialogue, requires a reciprocal feeling of friendship on your part. I can be your friend without you being my friend.
UPDATE:
Added the below guide to Flirting 2.0 from Kyle Bunch
---
Posted January 16th, 2009 at 9:42 am. There
are 0 comments
.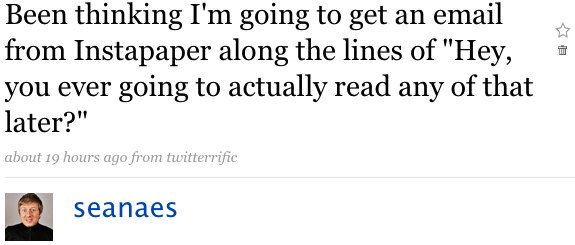 I really like the service/application Instapaper, but yesterday I noticed I kept putting more things into it and not taking them out. I am hoarding stuff – in hopes to Read Later (thats the text of the browser bookmarklet), which I truly want to do, but just keeping up with what's new, tends to leave no time for what I had wanted to Read Later. I posted this thought to twitter and through the magic of twitter and a very thoughtful Instapaper I received the email tweet I had been expecting.  Now that Instapaper has taken an interest in my dilema, even if just responding to my wondered aloud pseudo request, I promise to try to hoard less and read more – later.
---
Posted January 8th, 2009 at 5:26 pm. There
are 0 comments
.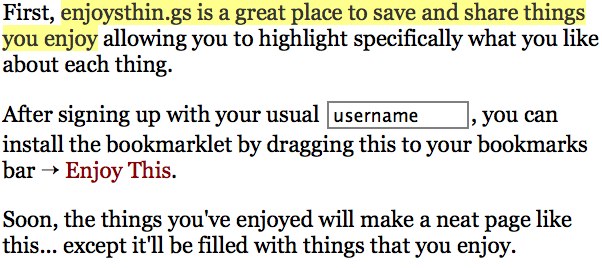 ---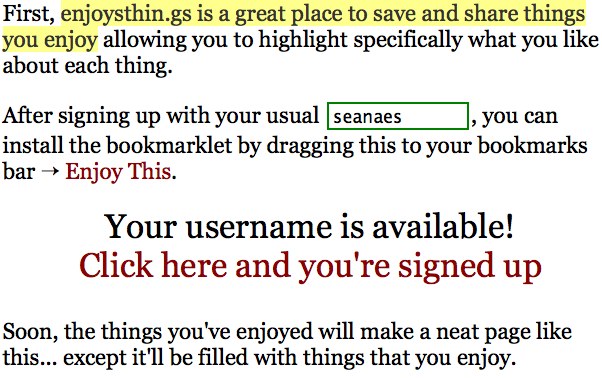 Signing up for a web service like enjoysthin.gs is a pleasure when it is done like this. Like the huffduffer signup, your username is integrated into copy that has a conversational tone rather than stalinistic form to be filled out. Nice touchs include outlining your user name in green to indicate it's available and the 1-click and you got a full-on user account, just your username is needed. Everything you add on the next page like your name, your email and password if you like are strictly optional, letting you see what you are going to get as quickly and hassle free as possible. Well done.
---
Posted January 7th, 2009 at 5:42 pm. There
are 0 comments
.

OSM 2008: A Year of Edits from ItoWorld on Vimeo.
Very nice animation showing the activity on the maps at OpenStreetMap.org
If you look closely you can see the edits I made in Jersey City last year.
---
Posted December 22nd, 2008 at 2:36 pm. There
are 0 comments
.
---
Posted November 4th, 2008 at 2:08 pm. There
are 0 comments
.
---
Posted May 21st, 2008 at 1:09 pm. There
are 0 comments
.
my first post to dawdlr went up today. dawdlr is set up by one of the more interesting people around, Russell Davies who describes it as such:
I've tried to make dawdlr way slower than twitter. I reckon most people I know twitter about twice a day, so dawdlr is going to update twice a year. To try and get people to say what they're doing, you know, more generally.
Its been over six months since I posted. I must have missed last Novembers posting by a few short days.
---
[ iamtheweather powered by Wordpress And is definitely Not Plastic Bag ]