spectrum of online friendship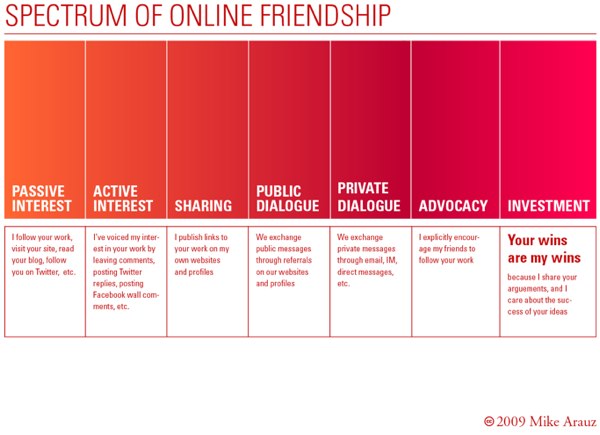 Digital technology has affected the number of relationships you can maintain, and the intimacy of those relationships, effectively enabling us to create fans who feel like friends.
Mike Arauz has some wonderful insights on what friendship means when your friends are from the internet. The interesting thing here is that friendships here need not be reciprical, and can exist more as a fan relationship.
In the digital world, none of these behaviors, even dialogue, requires a reciprocal feeling of friendship on your part. I can be your friend without you being my friend.
UPDATE:
Added the below guide to Flirting 2.0 from Kyle Bunch
tags:
intimacy
modern problems
relationships
Written by admin (contact).
It was written on April 14th, 2009 at 11:13 pm
Filed in the Category internet