Tagged with interesting
---
Posted October 22nd, 2012 at 7:20 pm. There
are 0 comments
.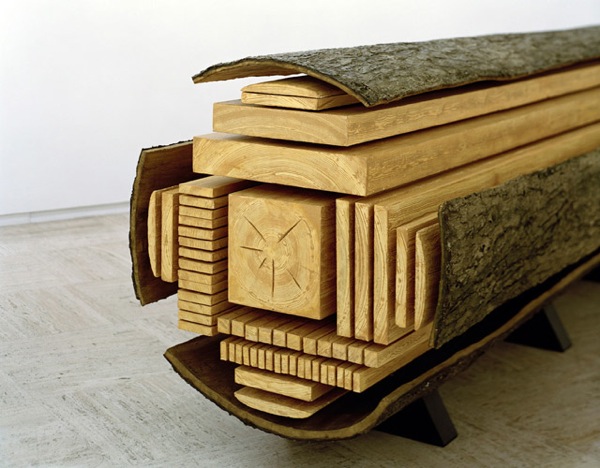 found via an unattributed imgur link
UPDATE: its by the artist Vincent Kohler
---
Posted May 12th, 2010 at 11:36 am. There
are 0 comments
.
These wireframes screenshots come from a recent developer build of Windows Phone 7. I personally love the way it looks, and would be a really bold move for Microsoft to release such a minimalist black and white UI.
FCC is hoping to get rules passed that require mobile providers to let customers know when they are coming up on their maximum number of minutes or text messages for their plan. If you guess that the mobile companies aren't too keen on the idea you get a cookie.
Nearly 25% of US adults are without a landline telephone, using their mobile as their primary phone. Are you?
Send a gift via a text message. Go to the site, select a gift, type in the recipients mobile number, pay and send. The recipient receives your text and goes to the store to redeem their flowers, massage, movie tickets etc . Too bad you missed out on this chance on Mothers Day – ya' know, "When you care enough to send the very best"
Facebook looks to be making it's much talked about move into the locative "check-in" space currently dominated by Foursquare and other players like Gowalla and MyTown. Some big brands are supposedly on board to bring apps that leverage the check-in functionality (McDonalds is said to be building a coupon or loyalty something or other on the not-yet-announced platform) Given Facebook's recent troubles with privacy it seems like they may be in for a bumpy ride.
Side by side comparison of HTC Incredible and the Nexus One
Critical take on the changes made in the Sense UI found on the HTC Incredible. Lots of screen shots.
Ouch.
The iAd platform sold by Apple is essentially the opportunity to be associated with Apple. There is nothing new here except the level of control the Apple has over the process. I would add that
The guys behind the app Red Laser talk about how simple UX improvements set their app apart in the marketplace and won them users and acclaim.
Nice look at some of the features in the new iPhone OS but you still got to wait until June? Except you devs already running it 😉
The horse race is heating up in the smartphone market. Android has now surpassed Apple for second position. RIM still in front.
In store digital getting replaced by mobile
There is a trend toward a mobile concierge, a better more personable service than that provided by in store displays.
Mere mortals don't think of things on their computers as "files." People think about digital representations of things the same way they think about real physical things: they think about photos, videos, text documents, articles, and people. A "file" on a computer is just a universal container for one of those things.
Square launched to the public.
Download the iPhone or Android app, sign up and get your square reader mailed to you. Whats square? It plugs into the audio jack of your smartphone and lets you accept credit card payments from just about anyone. Need a better explaination? – Watch this fine video
Google and Verizon making a tablet
Also moving away from unlimited data and charging by the bucket of megabytes. ugh.
Mobiles only Internet and the problems there in
Technological gaps exist that make it difficult for mobile only users of the web to have a satisfactory experience. Signup flows and many interactions are still aimed at the desktop web user. nb. Its a short article that links to an academic paper. Nevertheless it underscores the need to design and build for all types of users especially for users that might very likely come to you on a mobile device.
---
Posted April 29th, 2010 at 11:27 am. There
are 0 comments
.
HP buys PALM
Seems like a good fit. HP has the resources to make WebOS a strong contender in mobile and a great opportunity to make their tablets shine. HP has now entered into direct competition with Microsoft, a very close partner, and Google, RIM and Apple with an integrated software and hardware platform. One wonders when HTC is going to get bought.
Steve Jobs weighs in on Flash
An open letter in which Jobsy lays out the six reasons Apple is not supporting Flash on their mobile devices. These are all reasons that have been given before, just never officially from Apple. Jobs first takes issue with Adobes claims of the openness of the Flash platform and experiencing the "full web", direct rebuttals to claims from Adobe itself. Next are the reasons one expects in Flash on mobile argument – security, performance, battery life and the touch interface. The most important reason though is last, the platform. Apple wants control of its mobile platform, a third party cross-platform layer gives away that control. 
Froyo, Android 2.2 will support Flash
Andy Rubin also wishes someone would leave a prototype Android phone in a bar. Really.
Manifesto for Mobile User Experience
The MEX conference is built around a manifesto, and this year's is fantastic. Nailing this one to the wall right now.
Maptor: A handheld GPS enabled map projector
Beautiful little object lets you project a map of your current location. 
Life without technology is unbearable
"Texting and IM-ing my friends gives me a constant feeling of comfort," wrote one student. "When I did not have those two luxuries, I felt quite alone and secluded from my life. Although I go to a school with thousands of students, the fact that I was not able to communicate with anyone via technology was almost unbearable."
University of Maryland study asked two hundred students to give up all media for 24 hours.
Paying via phone: Mobile payments getting some attention
Paypal, Intuit, Verifone and Square are all offering systems to allow payments through cell phones. Good New York Times article that gives an overview of whats out there now and now some innovative small businesses are reaping the rewards.
iPhone vs. Android isn't Mac vs. PC
The whole is greater than the sum of the parts, lose the battle but win the war, can't see the forest for the trees. The article gives are five 'little picture' reasons to pick a winner but they add up to a big one, The Platform.  
Fennec, AKA Mobile Firefox available for Android
Available in air quotes really – Its a pre-alpha (huh?) release, require Android 2.0 and probably a nexus One or Moto Droid. Will be interesting to see if the Gecko rendering engine can carve a space in mobile where mobile webkit is the defacto standard
Android web traffic passing iPhone
Stats via admob, using mobile ad requests as a proxy for traffic data. Android ad requests up 32% in the last month
Barnes & Noble Nook firmware update
Android games Sudoku and Chess, and a lite-web browser which is primarily for logging into public wifi. 
---
Posted October 17th, 2008 at 9:48 am. There
are 0 comments
.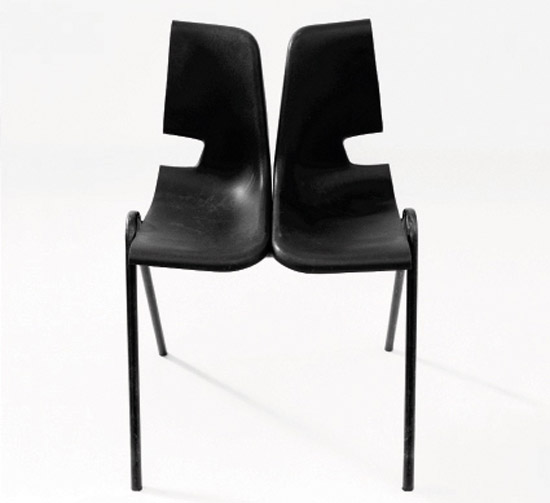 Instead of having to try to fit two people onto a chair made for one person – we have here a chair made for two half people. Studio Ball
(via designboom)
---
Posted June 27th, 2008 at 5:01 pm. There
are 0 comments
.
---
Posted May 21st, 2008 at 1:09 pm. There
are 0 comments
.
my first post to dawdlr went up today. dawdlr is set up by one of the more interesting people around, Russell Davies who describes it as such:
I've tried to make dawdlr way slower than twitter. I reckon most people I know twitter about twice a day, so dawdlr is going to update twice a year. To try and get people to say what they're doing, you know, more generally.
Its been over six months since I posted. I must have missed last Novembers posting by a few short days.
---
[ iamtheweather powered by Wordpress And is definitely Not Plastic Bag ]