danger danger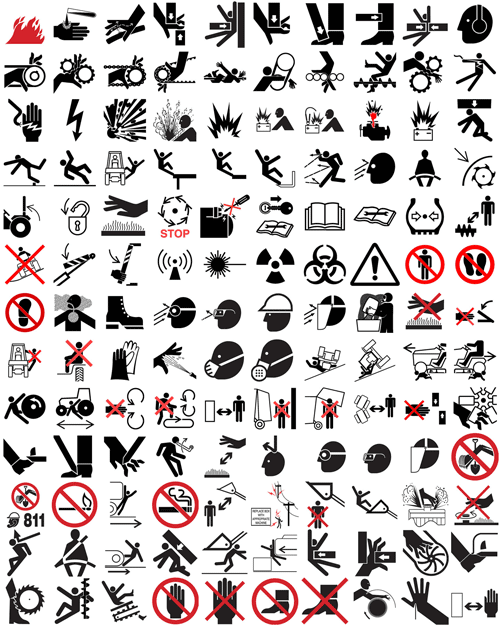 The Association of Equipment Manufacturers has an online pictorial database. I see it as an illustrated guide to 130 ways you can get hurt, killed or worse by evil machines.
This database was developed to assist designers and technical illustrators in communicating effective safety messages through the use of consistent "industry-recognized" pictorial representations. Development of the database is guided by industry professionals and will be expanded as more product and process-specific pictorials are identified.
Available as .eps or .dxf files. Or grab a large version of the index I created above.
tags:
danger
pictogram
symbols
Aamina Says:
September 24th, 2011 at 10:55 am

this is not useful cause you did not put the labels so i didn't know what they are for, please add labels xxx
Written by admin (contact).
It was written on November 4th, 2008 at 6:40 pm
Filed in the Category design, interesting