Tagged with street art
---
Posted May 14th, 2010 at 1:58 pm. There
are 0 comments
.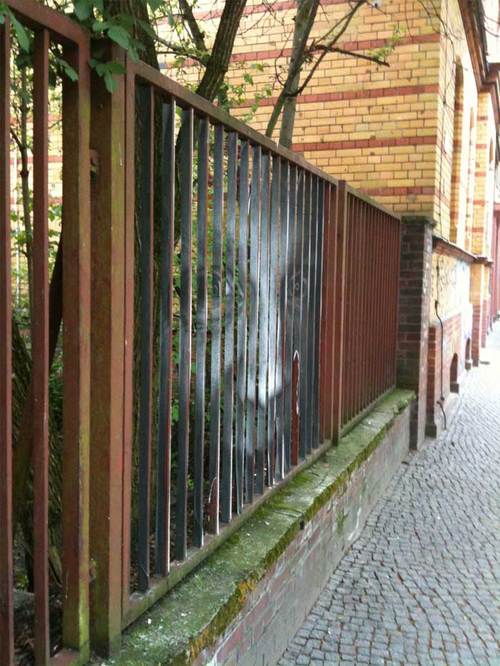 I couldn't love something like this more. Clever hidden in plain sight street art that creates a small moment of delight for the few people that catch a glimpse at the right time.
---
Posted October 1st, 2009 at 8:01 pm. There
are 0 comments
.

Ron English takes graffiti to new heights this morning by skywriting the word CLOUD five times across lower Manhattan. The text soon dissipates into… actual clouds.
As quoted from his website.
---
Posted July 24th, 2009 at 8:52 am. There
are 0 comments
.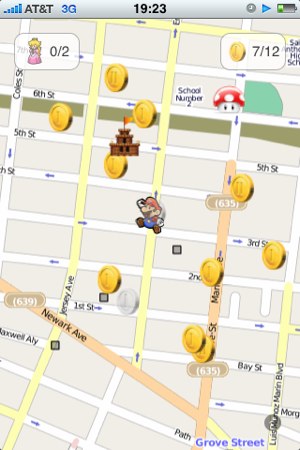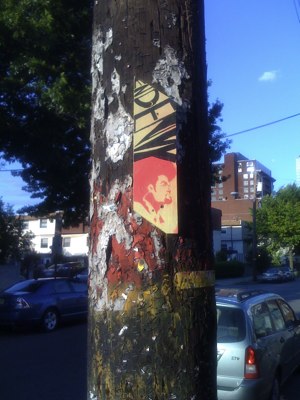 Walking home the other day I decided to play Mariolife, a real life GPS game on my iPhone. Playing in this case, is walking around in the real world gathering up virtual coins and mushrooms and rescuing princesses. In my quest to gather up coins I found myself walking on streets I had never walked, at least with any kind of noticing, and running into bits of street art I had not yet seen as well. My real life adventure was being guided by the placement of coins that existed only on the screen of my iPhone. So in spending a couple of hours wandering around collecting virtual coins and real street art (in photos) I realized that there was something really special about the collision of very different real world expereinces that was happening here.
Mariolife on iTunes
---
[ iamtheweather powered by Wordpress And is definitely Not Plastic Bag ]