Tagged with music
---
Posted August 12th, 2009 at 10:39 am. There
are 0 comments
.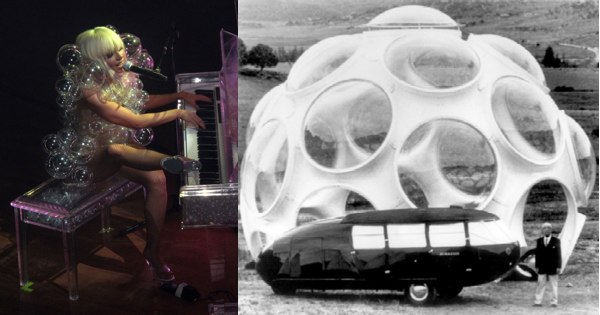 Lady Gaga as architectural cipher includes comparisons to works by Zaha Hadid, Marcel Wanders and as above, Buckminister Fuller.
---
Posted May 20th, 2009 at 9:44 am. There
are 0 comments
.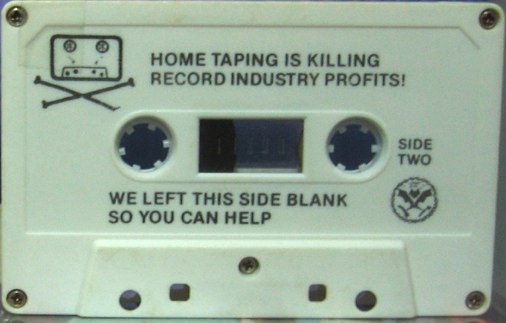 Photo credit: (dcdan on flickr)
Not quite the same as the whole Dangermouse thing, but a great blank side to an awesome Dead Kennedy's album, err cassette, In God We Trust, Inc.
---
Posted May 15th, 2009 at 8:42 am. There
are 0 comments
.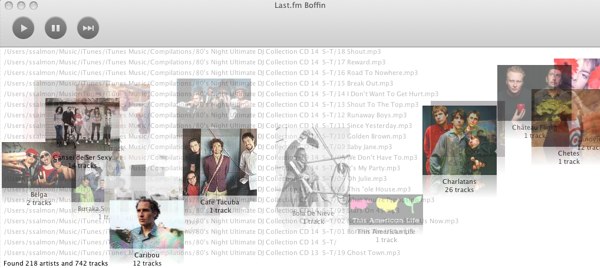 Boffin is last.fm radio for your local music. You aim it at your music collection and it crunches for a bit. While it eats up your music you get a wonderful view of it all, with filename scrolling at warp speed in the background and album covers moving right to left.
This is the nicest possible progress bar an app could have.
When it's done you get a tag cloud and you can pick the different genres you want to listen to.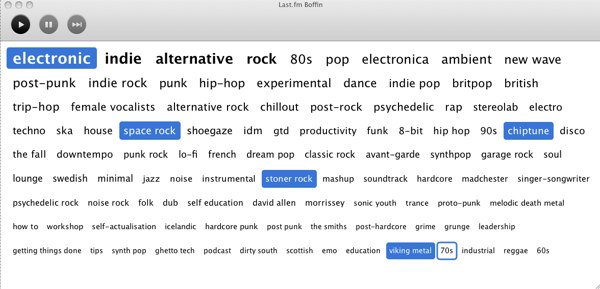 ---
Posted October 24th, 2008 at 8:43 am. There
are 0 comments
.
---
Posted June 30th, 2008 at 4:28 pm. There
are 0 comments
.
Many thanks to Russell for this little gem of internet physicality.
---
Posted January 29th, 2008 at 2:56 pm. There
are 0 comments
.

At the recommendation of a friend, who questioned the very idea that someone would plug their headphones in to a sign, I did just that. The experience was, as you might guess, pretty stupid. This particular sign was in the 42nd street A/C/E Station, where I stood about a foot away from the ad to which I was tethered and listened to a few moments of John Legend. I can't even say I remember much of the music though I am pretty sure I hated it, but to be fair the experience wasn't helping. When I pushed my unprotected headphone plug into this skanky 42nd Street subway sign the music was already playing, I had arrived mid song. Maybe I should have waited until the song (or songs?!) looped but the draw of standing uncomfortably close to a sign, listening to new music and thinking that this was supposed to sell me a compact disc was less than strong. I unplugged from the high-tech billboard, thinking of the marketing people convincing themselves that this idea was totally awesome.
---
[ iamtheweather powered by Wordpress And is definitely Not Plastic Bag ]