Tagged with furniture
---
Posted April 4th, 2009 at 11:39 am. There
are 0 comments
.
Cloud Chair by Richard Hutton. Aluminium casting with polished nickle plating, produced in limited edition shown at the milan design week 09.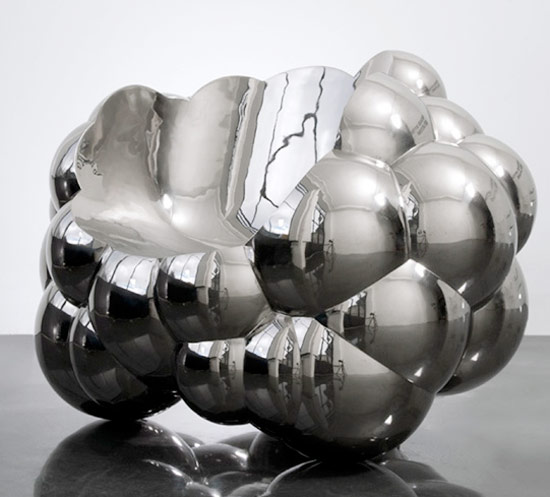 (via designboom)
---
Posted March 19th, 2009 at 7:14 pm. There
are 0 comments
.



Park Interactives by Dunne and Raby
Parks are strange places. During the day happy families play out idealised
scenarios of modern life, while at night, they become sites for a variety of illicit activities. Our furniture will make some of these night-time activities more convenient and at the same time, offer a critique of the kind of design that is always trying to make things nice, convenient, user-friendly, efficient and ergonomic (especially public furniture).
---
Posted October 17th, 2008 at 9:48 am. There
are 0 comments
.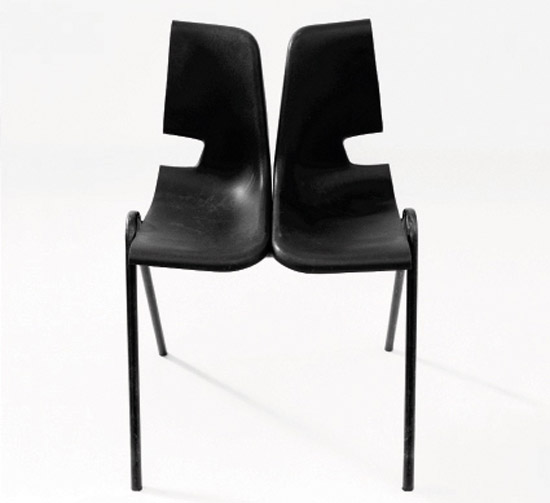 Instead of having to try to fit two people onto a chair made for one person – we have here a chair made for two half people. Studio Ball
(via designboom)
---
[ iamtheweather powered by Wordpress And is definitely Not Plastic Bag ]