Royal Mint, new coins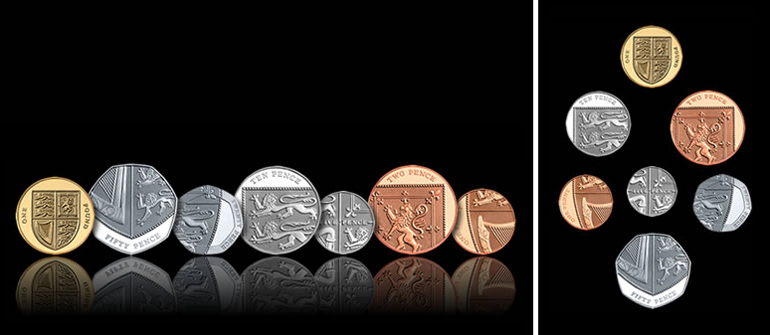 The newly designed coins are the work of Matthew Dent, a 26 year old designer whose entry in the national contest stood above the other 4000 entries. What I feel is the best part of his design is the unifying use of the Royal Coat of Arms across the range of coins and the appearance of the complete shield on the new 1£ coin.
I thought the six coins could make up a shield by arranging the coins both horizontally, as with the landscape idea, as well as vertically, in a sort of jigsaw style. I liked the idea and symbolism of using the Royal Arms, where individually the coins could focus on specific elements and when placed together they reveal the complete Royal Arms.
via We Made This
Written by admin (contact).
It was written on April 2nd, 2008 at 11:49 am
Filed in the Category orphan