World Clock Project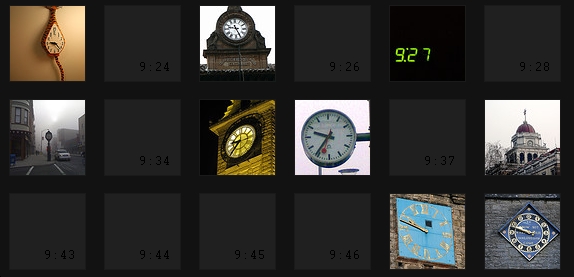 The World Clock Project is collecting images of public clock faces showing each minute of the day. My submission is 9:33, shown above first in on the second row.
Because it's great fun to look at pictures of clocks from around the world. And aside from telling us the time, these pictures of unfamiliar clocks take us to a different place and remind us of the vastness of the world.
Upon collecting all minutes of the day they intend to create a "digital picture clock". Upload a picture of some missing time to help out.
Written by admin (contact).
It was written on January 30th, 2008 at 2:17 pm
Filed in the Category orphan