the paranoia of finding oneself on a trap street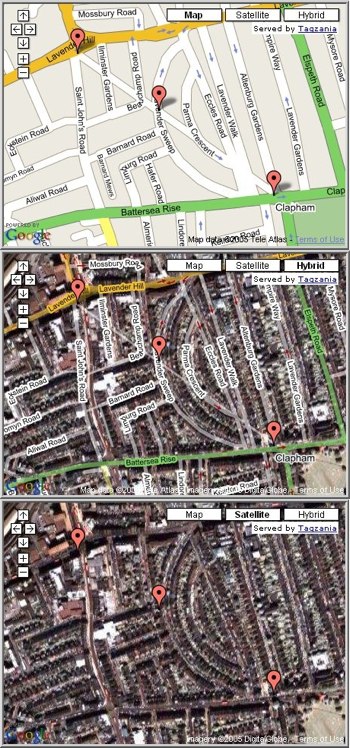 BLDGBLOG posits some possible futures of trap rooms which are the architectural equivalent of a trap street in the context of in the of interior mapping of shopping malls and the like. A trap street (examples) is a
deliberate cartographic error introduced into a map so as to catch acts of copyright infringement by rival firms.
So you put deliberately false information into your cartographic work and then monitor the maps created by competitors and watch for your honeypot cartographic features to show up on work they claim to be their own. As mentioned in the post, as the mapping of interior space becomes more widespread the introduction of trap rooms, trap corridors, trap stair etc will become commonplace as firm seek to protect their work and the deals they have made for the interior geo-data. In turn, people we be left wondering how to occupy the spaces they see in some of their maps, but not others. The best bit comes at the end,
But I'm also curious about less practical things, such as what cultural, even psychological, effects the presence of trap rooms might actually have. Games could be launched, the purpose of which is to find and occupy as many trap rooms as possible. New paranoias emerge, that the room featured above your apartment on that new app you just downloaded is not really there at all; it's a trap room, and you can't sleep at night, worried that you actually have no neighbors, that you're the last person on earth and every building around you is a dream. There are panic attacks by people walking home alone at 3am when they become overwhelmed with the suspicion that they are actually walking inside a trap hall—a corridor that has never been real—losing consciousness and falling to the ground as irrational fears become too much for them.
tags:
geo
mapping
maps
Written by admin (contact).
It was written on October 28th, 2010 at 2:47 pm
Filed in the Category geo, information, map, mapping