July 7th, 2009 at 11:20 am.
0 comments
.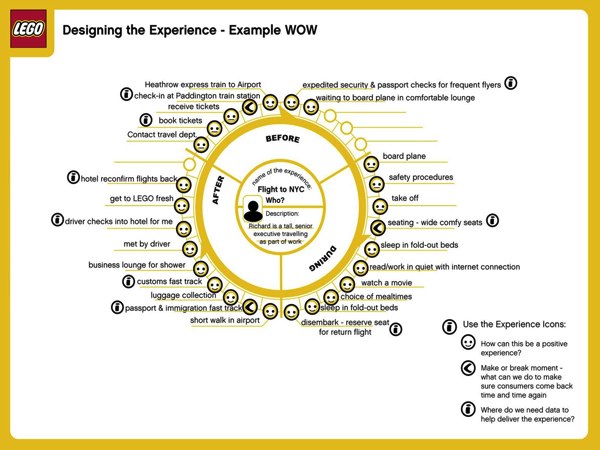 LEGO's Experience Wheel shows the mapping a complete experience by surfacing the points that are critical to a good experience and where there is opportunity to improve, differentiate or optimize the delivery of the experience, in this case a fictional flight to NYC by a company executive. Bruce Temkin outlines what he like about this particular approach :
It's great to have a formal approach to describing/designing experiences
It starts with the description of a specific customer (in the center)
It recognizes the life cycle of experiences: before, during, and after
It's easy to use and simple to understand
---
July 2nd, 2009 at 11:33 am.
0 comments
.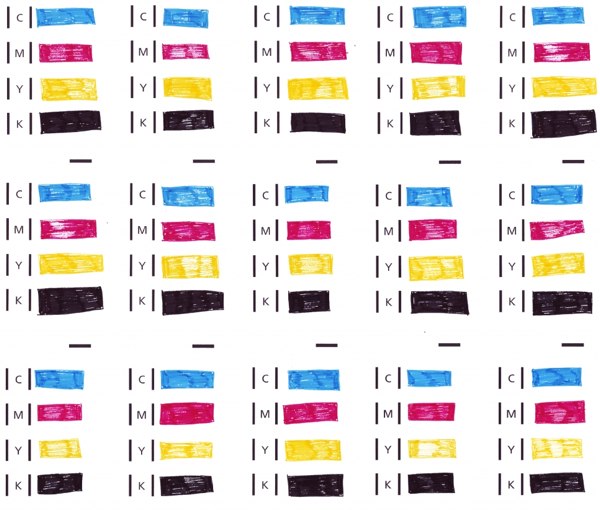 thehumanprinter creates CMYK prints of your photos by hand.
Unlike any other printer thehumanprinter creates unique, individual images each time it prints. Following the same process as a digital printer, thehumanprinter generates the printed product by hand. Throughout the printing process thehumanprinter assumes the role of the machine and is therefore controlled and restricted by the process of using CMYK halftones created on the computer.
---
[ iamtheweather powered by Wordpress And is definitely Not Plastic Bag ]