In the Category culture
---
Posted June 1st, 2009 at 12:10 pm. There
are 0 comments
.
A Day in the Park is a big game that involves giant tangrams. From the game's description:
The grind of New York City as gotten to you. You and your buddies have decided to play hooky in the park. Once you get there you realize nobody has brought any supplies. You need the essentials to enjoy the day. Remember this is New York so your team is not the only one looking for a fun day, of course you have to beat out teams for your items. Each team will have to complete missions in the park, and solve HUGE tangrams to create their ideal Day in the Park .
Part of the Come out and Play festival, city-size fun.
---
Posted May 26th, 2009 at 8:51 am. There
are 0 comments
.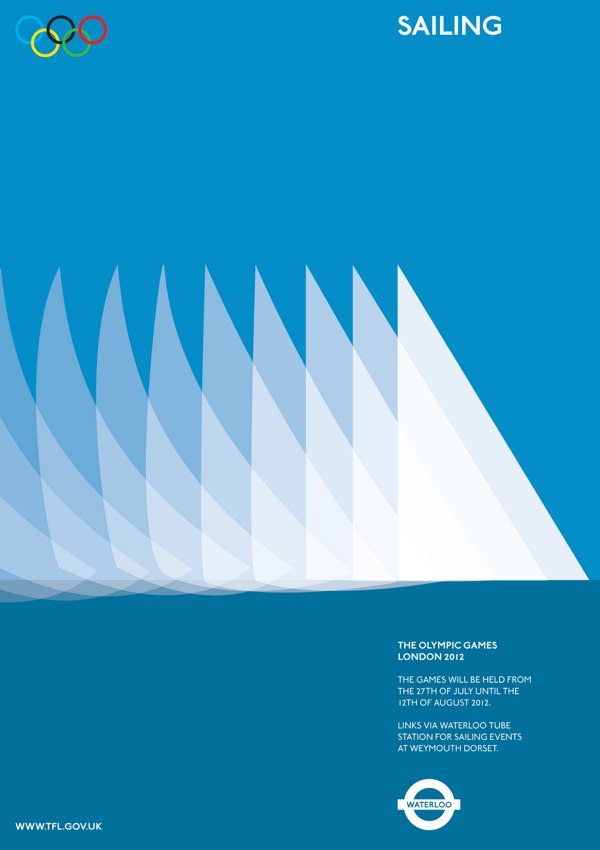 Olympic poster proposal for London 2012 by Alan Clarke
---
Posted May 20th, 2009 at 9:44 am. There
are 0 comments
.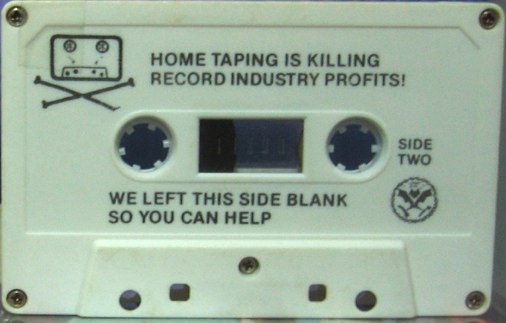 Photo credit: (dcdan on flickr)
Not quite the same as the whole Dangermouse thing, but a great blank side to an awesome Dead Kennedy's album, err cassette, In God We Trust, Inc.
---
Posted May 1st, 2009 at 1:20 pm. There
are 0 comments
.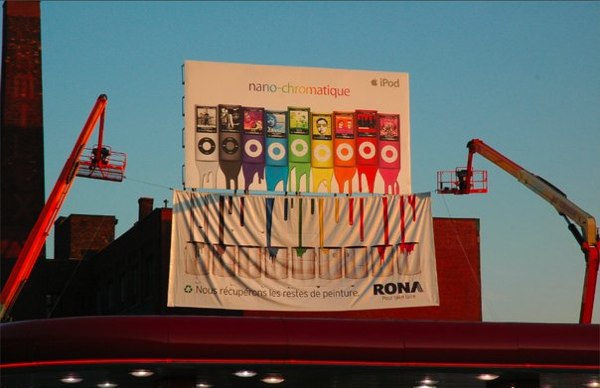 (via)
---
Posted April 30th, 2009 at 3:15 pm. There
are 0 comments
.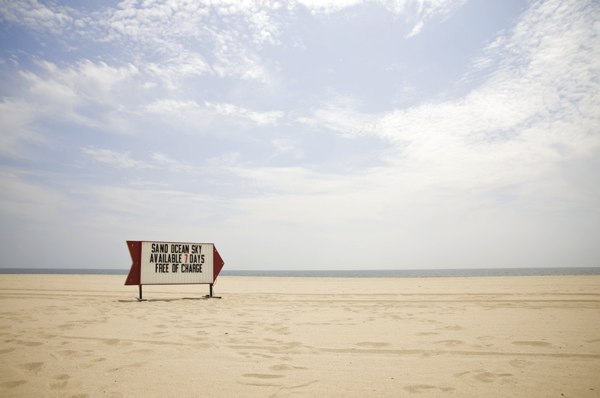 Sand Ocean Sky Available 7 Days Free of Charge – Steve Lambert
---
Posted April 17th, 2009 at 6:58 pm. There
are 0 comments
.
Nice short interview with Kevin Slavin of Area/Code at Fabrica Blog from last year. Two striking quotes, but go read the whole thing
Regarding an very small anti-war protest in 2003, emphasis mine. –
And I realized that they had earpieces, and were connected to spotters, who were also in the city. And I saw that, and thought that it was unlike anything that we had ever seen before. The technologies of communication that are usually associated with authority start to be used in a million other ways. I saw that their ability to communicate was going to enable totally different ideas of how we actually use space. By 2003, the mobile phone was already common, but the ideas of groups and more sophisticated interactions other than 'I'm calling you' hadn't really been popularized.
But a big question mark had appeared over Broadway for that moment.
Regarding PacManhattan, again emphasis mine –
The things that have happened over the last ten years point to the need to restore the idea of thinking of the city as a system upon which things can be run. That the streets are not purely for commerce or transportation, but that they have a number of layers. To think of the city as hardware that different software can be run on. Some of that software is an entertainment software, one of the titles could be Pacman. To think of the city like that seemed like a new idea, and at the same time, a very old one. It's also one that can be rethought with new technologies. Mobile technologies allow us to do it in ways that we may have never been able to do.
---
Posted April 8th, 2009 at 7:14 pm. There
are 0 comments
.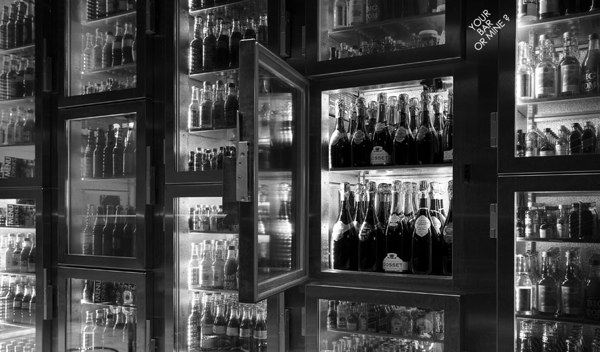 You and your friends can check in with our concierge who'll provide you with a key to one of our 45 MiNiBAR fridges. Our fridges are stocked with premium quality beverages and snacks. Each MiNiBAR contains all the classics like beer, wine and spirits, as well as a few surprises.
---
Posted April 7th, 2009 at 3:51 pm. There
are 13 comments
.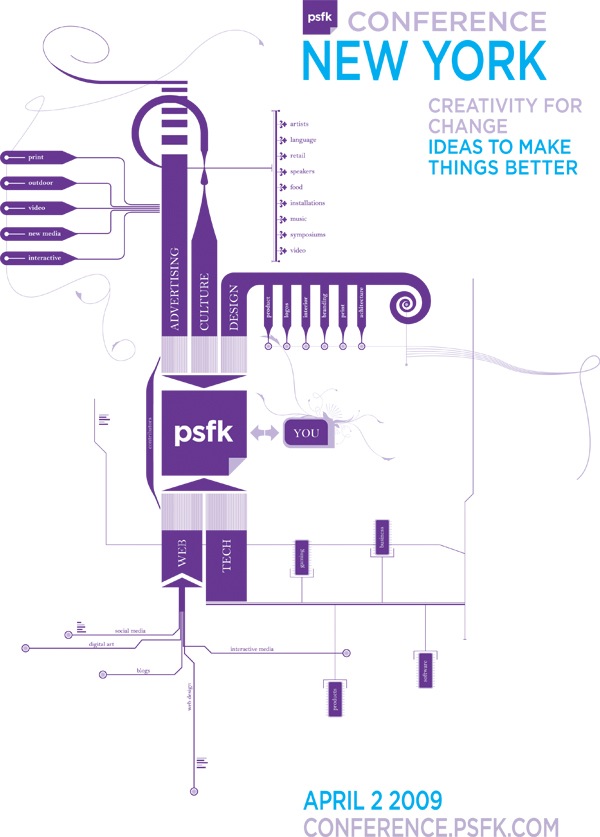 This is a collection of notes from the PSFK Conference NYC held on April 2 2009. Many of these notes come directly from my notebook and some were helped along by reading the twitter stream. Its really ugly looking but i'm not writing it down to remember it later- i'm writing it down to remember it now. I may add more to this as I sort through photos and what not. It's long, so click through if you are interested.
---
Posted April 7th, 2009 at 10:23 am. There
are 0 comments
.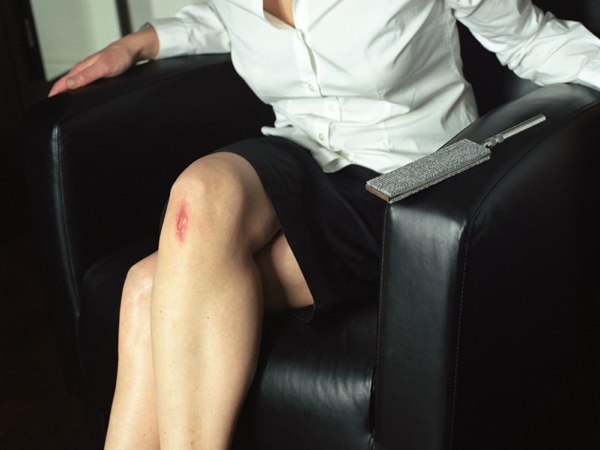 Highly specialized tools that you can use to add some significant drama to your life.
Traces of an Imaginary Affair designed by Björn Franke is a kit containing a set of nine tools which can be used to create an imaginary affair. These tools leave marks on the body, such as bite marks, carpert burns, bondage marks, love bites, scratches and bruises. In addition, probes of perfume, lipstick and haïr can be applied to either the body or clothes. It was inspired by stories of people who used to fake évidence of victimisation or illnesses to receive attention from others.
via dezeen
---
Posted March 19th, 2009 at 7:14 pm. There
are 0 comments
.



Park Interactives by Dunne and Raby
Parks are strange places. During the day happy families play out idealised
scenarios of modern life, while at night, they become sites for a variety of illicit activities. Our furniture will make some of these night-time activities more convenient and at the same time, offer a critique of the kind of design that is always trying to make things nice, convenient, user-friendly, efficient and ergonomic (especially public furniture).
---
[ iamtheweather powered by Wordpress And is definitely Not Plastic Bag ]