In the Category cool
---
Posted April 11th, 2011 at 12:09 pm. There
are 0 comments
.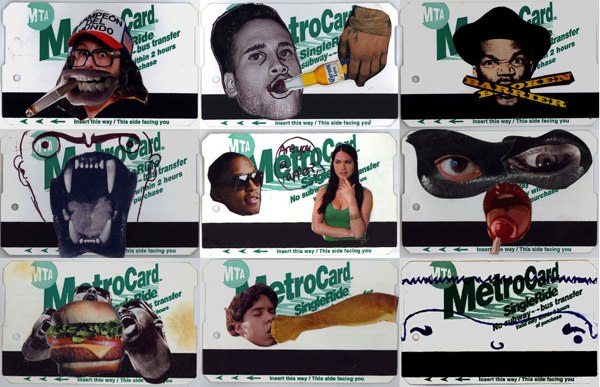 ---
Posted November 29th, 2010 at 3:48 pm. There
are 0 comments
.
more from GE
---
Posted February 22nd, 2010 at 7:15 pm. There
are 0 comments
.
Kulula airlines from South Africa has rebranded with some nice information rich livery.
---
Posted September 10th, 2009 at 10:42 am. There
are 0 comments
.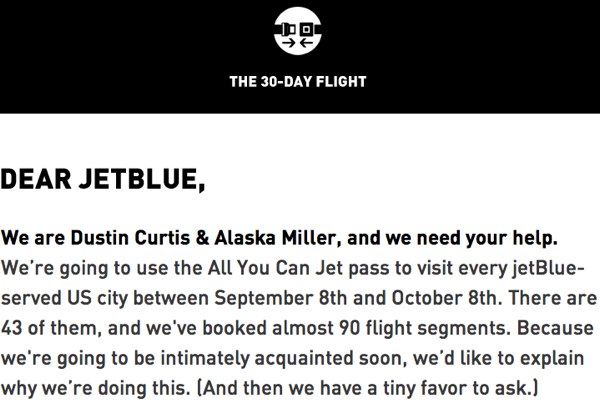 Recently Jet Blue offered an All-You-Can-Jet pass for a month of unlimited flights. Its a fantastic idea, so great that it sold out early. Dustin Curtis and Alaska Miller took Jet Blue up on the offer and are visiting all 43 cities served by Jet Blue in the US, thats 90 flight segments. Why put oneself through this experience, which to be honest, will be painful at best?
In an airplane, hundreds of people with rich backgrounds and histories are crammed together for hours at a time. They have fascinating stories. We want to tell some of them. Our plan is to strike up conversations during our flights and see if maybe, after 30 days of constant flying, we can get a good understanding of the average jetBlue flier. We're going to document our experiences at 30dayflight.com. We'd love for you to follow our adventure.
Follow dcurtis progress on the twitter for updates like
Wonder what the TSA guy was thinking when I couldn't remember where I was going after 16 boarding passes fell out of my passport.
Good luck to these intrepid travelers and hope to watch things unfold on 30dayflight.com
---
Posted May 26th, 2009 at 7:15 pm. There
are 0 comments
.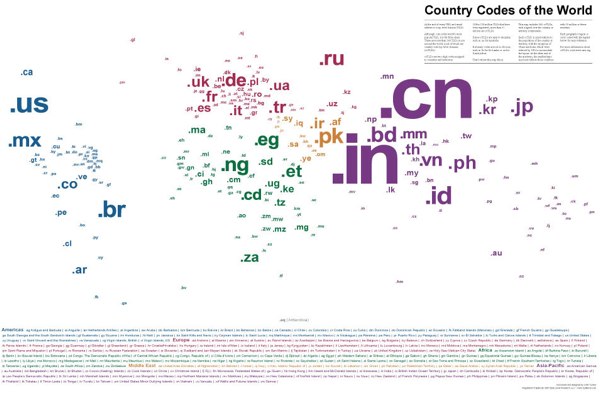 See a large version, or buy as a poster
map is trademark Byte Level Research
---
Posted May 17th, 2009 at 11:13 pm. There
are 0 comments
.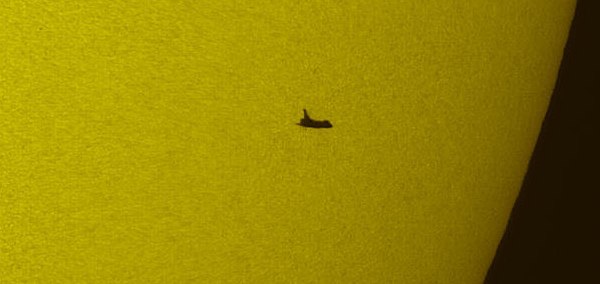 Amazing.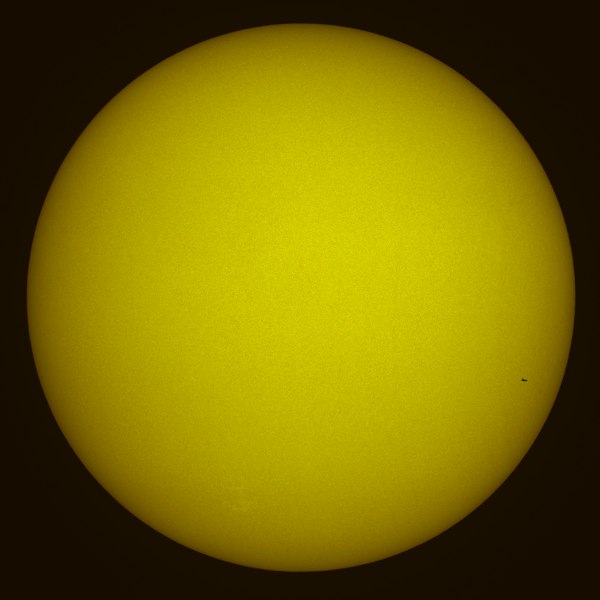 Photo Credit: (NASA/Thierry Legault)
---
Posted April 8th, 2009 at 7:14 pm. There
are 0 comments
.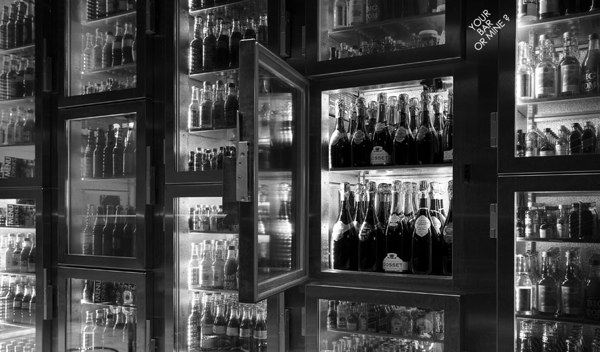 You and your friends can check in with our concierge who'll provide you with a key to one of our 45 MiNiBAR fridges. Our fridges are stocked with premium quality beverages and snacks. Each MiNiBAR contains all the classics like beer, wine and spirits, as well as a few surprises.
---
Posted April 4th, 2009 at 11:39 am. There
are 0 comments
.
Cloud Chair by Richard Hutton. Aluminium casting with polished nickle plating, produced in limited edition shown at the milan design week 09.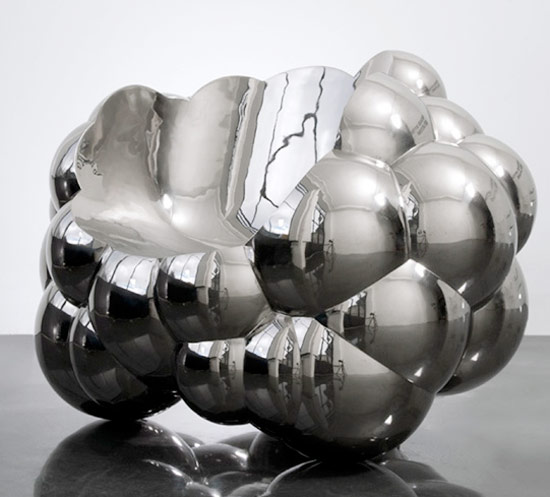 (via designboom)
---
Posted January 20th, 2009 at 9:59 am. There
are 0 comments
.
Absolutely amazing set of unique prints by Daniel Eatock. It a nearly perfect marriage of a strict system, materiality (of the paper stock and the markers) and time. With the added bonus of a beautiful end result.
A complete set of 156 Prismacolor Markers (arranged following manufacturer's numbered color chart) held within inverted glasses, one ream of 25" x 38" uncoated, 40 lb. paper, divided into two stacks.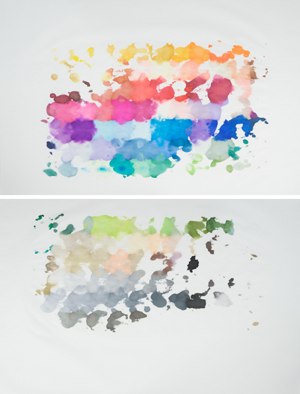 The ink reached the 31st sheet in the stack of paper that comprises the top half of the diptych and the 29th sheet of the stack that comprises the bottom half of the diptych.Prior to discovering the extent of the edition, it was determined that the price of each diptych would equal the highest number of sheets stained by the ink.
Prismacolor Pen Print (diptych) by Daniel Eatock
---
Posted December 19th, 2008 at 12:02 pm. There
are 0 comments
.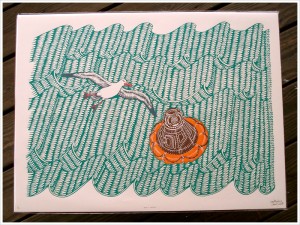 I saw the TugBoat Printshop at Craftacular last weekend and I still want this print.
Barracuda (The Deep Blue Sea Series)
---
[ iamtheweather powered by Wordpress And is definitely Not Plastic Bag ]