In the Category news
---
Posted March 31st, 2009 at 3:53 pm. There
are 0 comments
.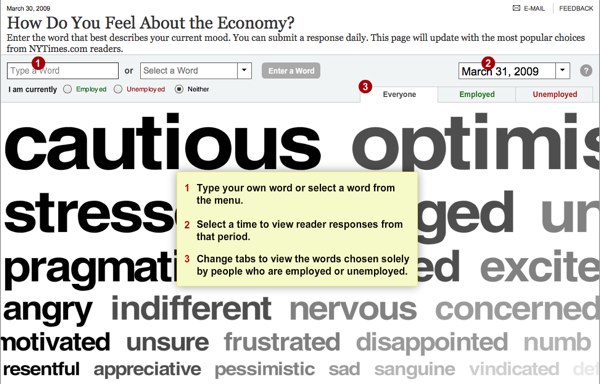 Not so good. It is nice to give people a place to rant, but the thesaurus gets used up fast and there are only so many ways to say "it sucks".
---
Posted March 30th, 2009 at 11:14 am. There
are 0 comments
.

UPDATE:



A little later in the morning things were clearer.
So this happened. global.nytimes.com. The International Herald Tribune and the New York Times Global Edition are now fully the same. I like the fact that international affairs will now be a little more front and center.
---
Posted January 20th, 2009 at 11:16 am. There
are 0 comments
.
Twistori has a very nice Obama inauguration twitter zeitgeist.
via michaelsurtees
---
[ iamtheweather powered by Wordpress And is definitely Not Plastic Bag ]