In the Category mapping
---
Posted November 12th, 2009 at 12:25 pm. There
are 0 comments
.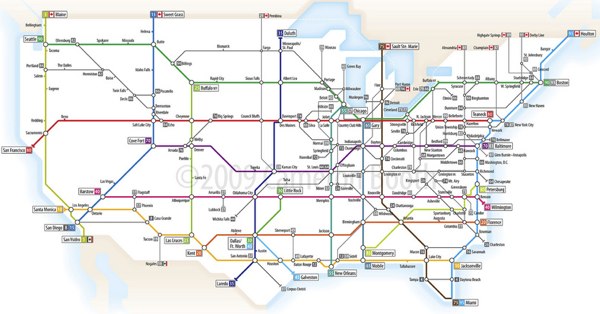 Senex Prime on flickr
---
Posted October 1st, 2009 at 12:26 pm. There
are 0 comments
.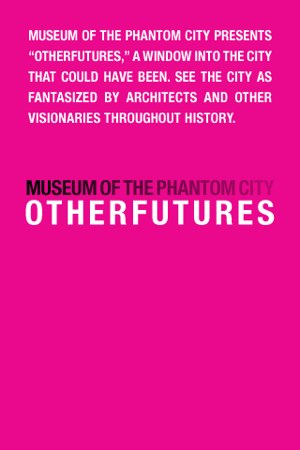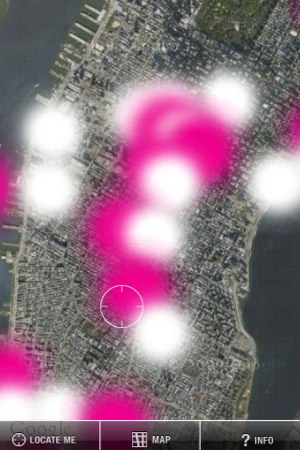 New York City of today isn't exactly as we had imagined it. Through history there have been many possible futures that have gone unrealized. The Museum of the Phantom City presents these Architectural and Urban Design proposals as one moves through the city to the intended locations via an iPhone app that is available no in the app store. The Van Alen Institute is holding a walking tour on Sturday October 3rd, the day the full site launches.
Get the Museum of the Phantom City: Other Futures iPhone app
---
Posted July 7th, 2009 at 11:20 am. There
are 0 comments
.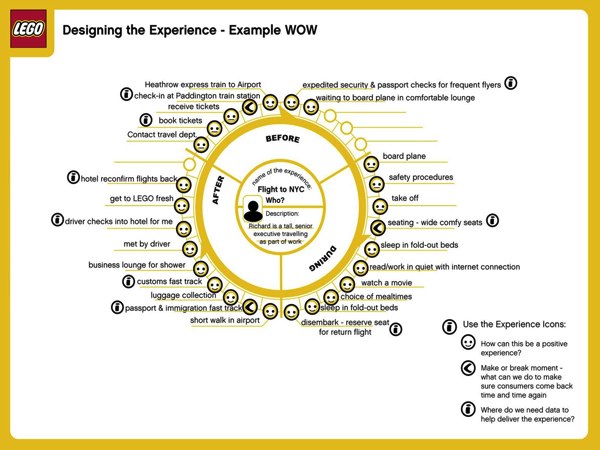 LEGO's Experience Wheel shows the mapping a complete experience by surfacing the points that are critical to a good experience and where there is opportunity to improve, differentiate or optimize the delivery of the experience, in this case a fictional flight to NYC by a company executive. Bruce Temkin outlines what he like about this particular approach :
It's great to have a formal approach to describing/designing experiences
It starts with the description of a specific customer (in the center)
It recognizes the life cycle of experiences: before, during, and after
It's easy to use and simple to understand
---
Posted June 26th, 2009 at 1:47 pm. There
are 0 comments
.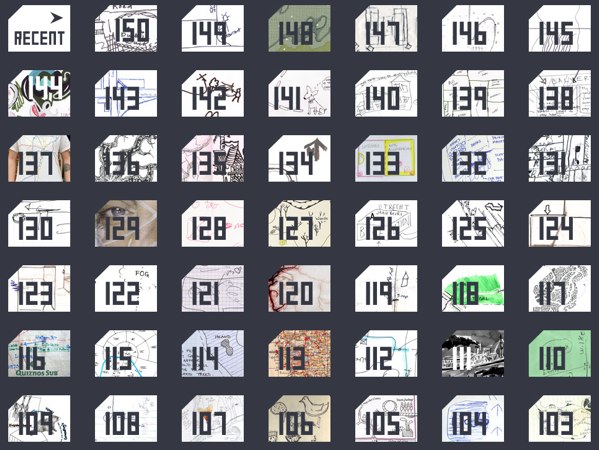 The Hand Drawn Map Association is an ongoing archive of user submitted maps and other interesting diagrams created by hand. There are 150 maps submitted already including some lovely map collections.
Our current collection features a set of maps created by John Hutchison exploring his relationship to the 50 states in the US. The collection starts with a map representing all of the US states. Each successive map in the collection reveals a different set of states based on increasingly limiting criteria until we are left with only 1 state (his least favorite).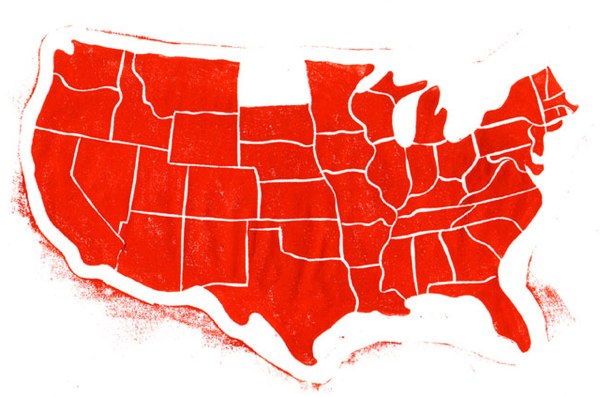 Image Credit: John Hutchinson April 29th – "US state I have Visited"
---
Posted June 12th, 2009 at 2:48 pm. There
are 0 comments
.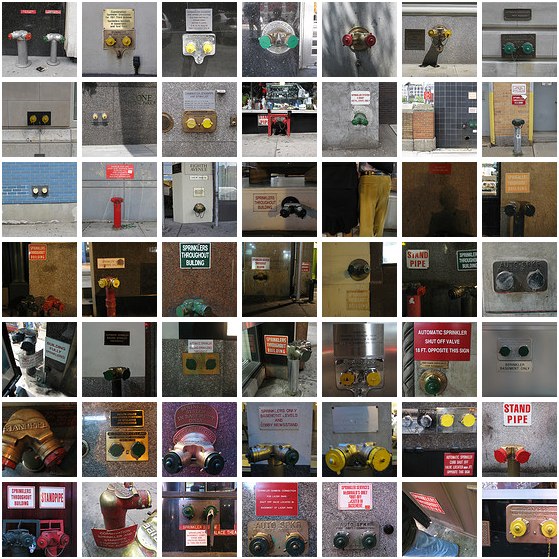 Jeff Maki has posted a field guide to NYC standpipes. These systems act like a fire hydrant to an individual building and there color coding and associated signage tell us city dwellers a bit about the fire protection in the building and perhaps more.
via infrastructurist
---
Posted May 26th, 2009 at 7:15 pm. There
are 0 comments
.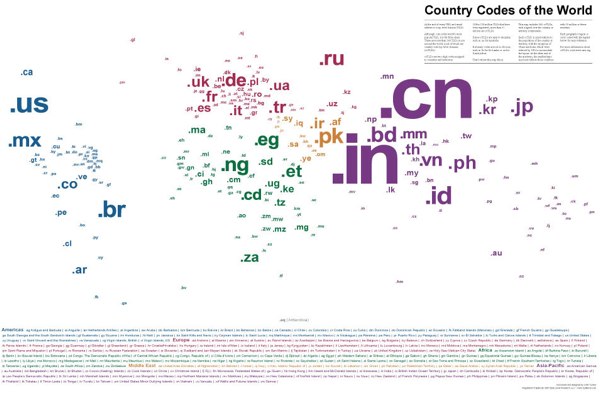 See a large version, or buy as a poster
map is trademark Byte Level Research
---
Posted May 9th, 2009 at 4:18 pm. There
are 0 comments
.
Mike Frumin's map that show New York City subway ridership between 1905 to 2006 with sparklines for each station. Its great to see sparklines in use on a map, where the detail given by the sparkline is a kind of cartographic detail you can get lost in when looking at a map.
The general idea it that the history of subway ridership tells a story about the history of a neighborhood that is much richer than the overall trend.
---
Posted April 30th, 2009 at 7:17 pm. There
are 2 comments
.

On the Grid is a project documenting the space created by the vast nationwide network of powerlines and the land underneath them. Undeveloped except for the powerlines them selves they carve through the landscape, connected the most rural with the most urban. The shared space, buzzing with the hum of excess electricity, is at times a pristine and beautiful meadow surrounded by forest and others, the uninhabitable tract amongst suburban banality, beautiful in its own right.
On the Grid, a project by Adam Ryder and Brian Rosa, explores the landscape immediately surrounding high-tension electric transmission lines in Rhode Island. Starting near the Ocean State Power facility in Burnllville, Ryder and Rosa spent several days walking along various sites of this arterial infrastructure. Sites were chosen though surveying publicly available aerial photographs and land use maps, and all photos were geotagged with handheld GPS units. In combining the rigid technical process of digital mapping with the subjective practice of landscape photography, this project explores the state as a collection of differentiated spaces that, though seemingly isolated, are networked.

The resulting photographs showcase the topographical diversity surrounding these structures, whose own narrow terrain remains virtually unchanged throughout their straight, incisive paths. The path of the power lines functions as a rural to urban transect, cutting through farmland and commercial parks, cul-de-sacs and strip malls, used car lots and interstate highways.

As human intervention in the natural landscape sprawls to the most remote areas of the state, our lived space becomes increasingly regulated and our encounters with equivocal territories are especially rare. In more urbanized areas, we lose our relation to places which seem to exist unto themselves, where one can feel alone and unhindered. The ambiguity of the land occupied by high-tension power offers the possibility of experience outside of regulation. Despite being part of an infrastructure that is highly regulated and bureaucratized, the physical space inhabited by these power lines remains easily accessible though its sheer ubiquity. Thus, paradoxically, the realm of power lines seems to exist not only outside of regulation, but also outside of the normative properties of the native landscape. Whereas an area half of a mile away from a high tension line may be densely wooded, the space occupied by the wires will be clear-cut, devoid of trees and exhibiting, at most, low shrubbery and grass. The uniformity of this narrow swath as it cuts through the landscape reveals as much about its own spatial utility as it does of the landscape it bifurcates across the state (and beyond). It is this topographical sameness that makes the power lines amazing sites of contrast against both development and the natural landscape.

On the Grid invites reflection on the blurred relationship between networked technology, the built environment and nature through these buzzing monoliths.

– Website Text (An image on the original website)
They did a nice interview on the NPR show Living on Earth (mp3 link).
Quoting here,
Yeah absolutely, it's a really unique tract of land that doesn't have any development on it except for itself. So, it's kind of, in a way its really pristine and untouched and…virginal, its kind of, kind of like, romantic and magical in that way.

-Adam Ryder
and
What's really – I think actually awesome, is the best word I can use to say it – what's really awesome about seeing this parade of power lines through the landscape, especially in rural areas is that we're kind of seeing these, these tendrils connecting humanity as one large organism and it's a cool way of looking at us, you know what I mean?

-Adam Ryder
Locate powerline grid infrastructure near you via this previous post
---
Posted April 30th, 2009 at 11:50 am. There
are 0 comments
.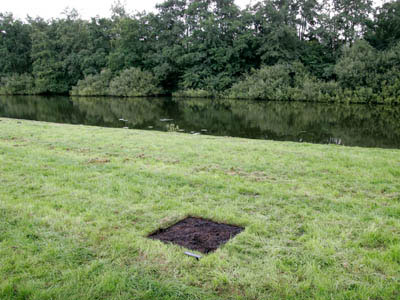 82 x 82 cm burned square, the size of one pixel from an altitude of 1 km.
A real life dead pixel by Helmut Smits. Digital display technologies affecting the real physical world with it's intentions of affecting the digital representation of the physical world. See also.
---
Posted January 7th, 2009 at 5:42 pm. There
are 0 comments
.

OSM 2008: A Year of Edits from ItoWorld on Vimeo.
Very nice animation showing the activity on the maps at OpenStreetMap.org
If you look closely you can see the edits I made in Jersey City last year.
---
[ iamtheweather powered by Wordpress And is definitely Not Plastic Bag ]