In the Category information
---
Posted November 2nd, 2010 at 3:25 pm. There
are 0 comments
.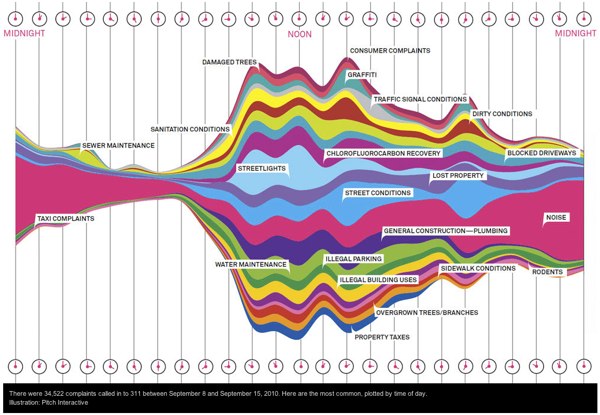 Wired Magazine's graph of one week of 311 Calls
311 provides a pool of data that can get turned into usable intelligence, "a crowdsourced metropolis"
---
Posted October 28th, 2010 at 2:47 pm. There
are 0 comments
.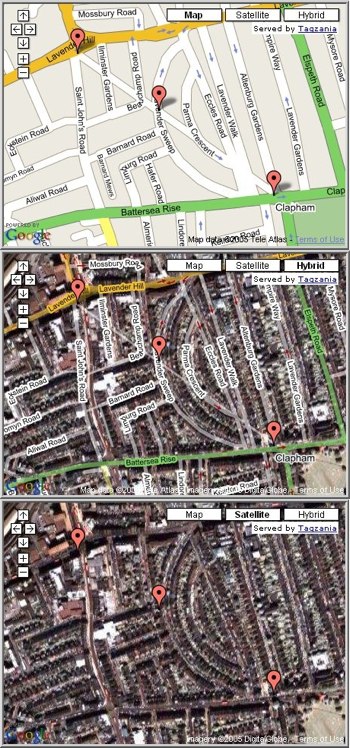 BLDGBLOG posits some possible futures of trap rooms which are the architectural equivalent of a trap street in the context of in the of interior mapping of shopping malls and the like. A trap street (examples) is a
deliberate cartographic error introduced into a map so as to catch acts of copyright infringement by rival firms.
So you put deliberately false information into your cartographic work and then monitor the maps created by competitors and watch for your honeypot cartographic features to show up on work they claim to be their own. As mentioned in the post, as the mapping of interior space becomes more widespread the introduction of trap rooms, trap corridors, trap stair etc will become commonplace as firm seek to protect their work and the deals they have made for the interior geo-data. In turn, people we be left wondering how to occupy the spaces they see in some of their maps, but not others. The best bit comes at the end,
But I'm also curious about less practical things, such as what cultural, even psychological, effects the presence of trap rooms might actually have. Games could be launched, the purpose of which is to find and occupy as many trap rooms as possible. New paranoias emerge, that the room featured above your apartment on that new app you just downloaded is not really there at all; it's a trap room, and you can't sleep at night, worried that you actually have no neighbors, that you're the last person on earth and every building around you is a dream. There are panic attacks by people walking home alone at 3am when they become overwhelmed with the suspicion that they are actually walking inside a trap hall—a corridor that has never been real—losing consciousness and falling to the ground as irrational fears become too much for them.
---
Posted May 18th, 2010 at 11:57 am. There
are 0 comments
.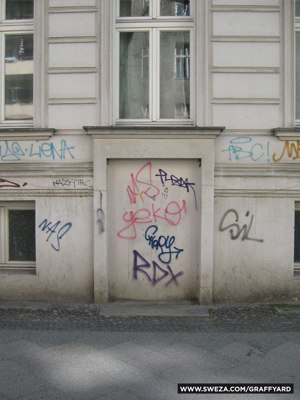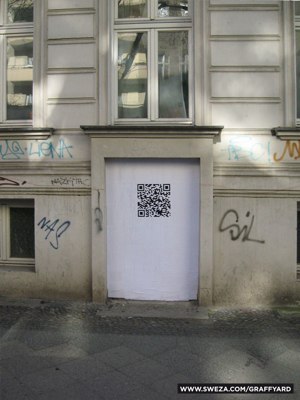 graffyard makes past graffiti made visible after it has been cleaned up.
It's a nice example of encoding the visual history of the city onto itself. One can imagine a future where city walls have a secondary digital presence and all advertising, graffiti and signage takes place via a persistent visual augmented reality system. The city becomes a contiguous blank canvas, a physical platform encoded with embed tags for the reality we want to see. Maybe.
---
Posted April 12th, 2010 at 1:27 pm. There
are 0 comments
.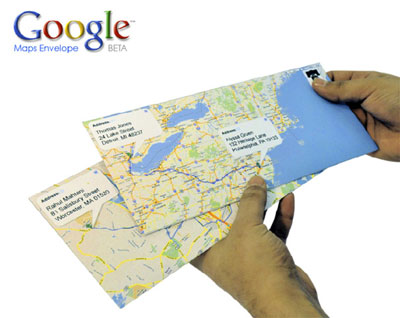 Love the idea of making maps into envelopes, even with the limitations of having to send all snail mail south-easterly to get the return address and the recipient's address properly positioned.
Like when Reason magazine did custom magazine covers with aerial photographs for each of their subscribers homes – in June 2004
---
Posted January 14th, 2010 at 11:05 am. There
are 0 comments
.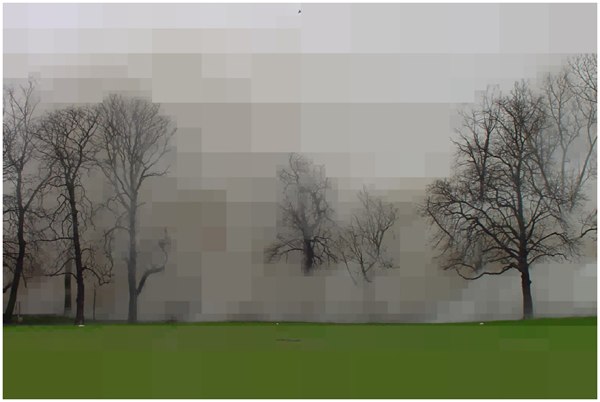 Artist Jörg M. Colberg creates images that are compressed with a customized jpeg compression scheme.
ajpegis a new image compression algorithm where the focus is not on making its compression efficient but, rather, on making its result interesting.

ajpeg is intended to go the opposite way: Instead of creating an image artificially with the intent of making it look as photo-realistic as possible, it takes an image captured from life and transforms it into something that looks real and not real at the same time.
---
Posted January 11th, 2010 at 3:42 pm. There
are 0 comments
.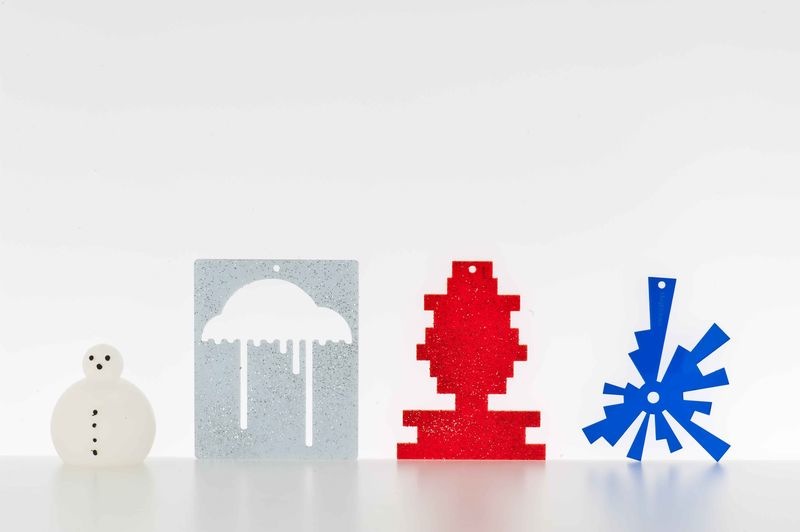 Personalized custom christmas tree ornaments made by Really Interesting Group for their friends with each friend's own social network data. Snowman's head is number is Twitter followers, length of drips from cloud is Dopplr data, horizontal red bars for number of tracks scrobbled monthly on last.fm and the blue one shows the aperatures used on photos posted to flickr. Friends without data on a particular network got a 404.
Of course Really Interesting Group are the ones behind the excellent Newspaper Club.
More pictures and details over at russell davies: datadecs
---
Posted November 12th, 2009 at 12:25 pm. There
are 0 comments
.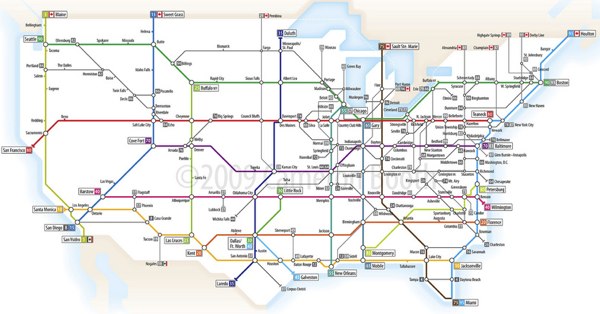 Senex Prime on flickr
---
Posted November 4th, 2009 at 4:00 pm. There
are 0 comments
.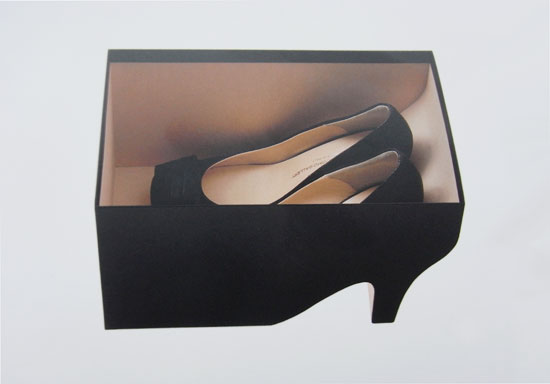 shoe box by aya masuda
This shoe box could not be more perfect. It is from a series of workshops and exhibitions called Without Thought organized by Naoto Fukasawa, the latest focused on the Box.
Box – Without Thought Vol. 10
More boxes from the workshop at designboom
---
Posted July 23rd, 2009 at 11:04 am. There
is 1 comment
.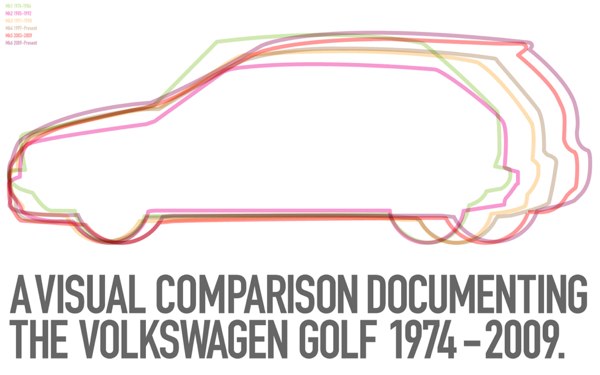 Image by Phil Kiel
Nice comparison showing the increasing size of a 'compact car' found over at Kitsune Noir as part of the desktop wallpaper project.
---
Posted June 29th, 2009 at 3:33 pm. There
are 0 comments
.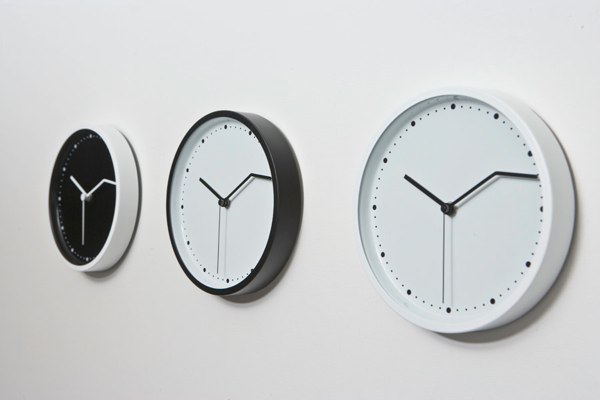 On time clock adds 3 minutes to help you not be late as usual. Tak Cheung at Fabrica Design
---
[ iamtheweather powered by Wordpress And is definitely Not Plastic Bag ]